Maybe you don't want to cull through our giant lists of weekly releases and just want to know the best things to snag this month. So here's a list of 8 YA books to watch out for in January 2016!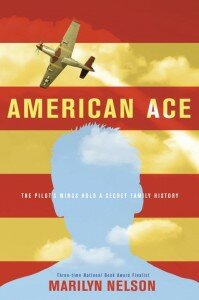 American Ace by Marilyn Nelson
Publisher: Dial Books
Release date: January 12th
Connor's grandmother leaves his dad a letter when she dies, and the letter's confession shakes their tight-knit Italian-American family: The man who raised Dad is not his birth father. But the only clues to this birth father's identity are a class ring and a pair of pilot's wings. And so Connor takes it upon himself to investigate—a pursuit that becomes even more pressing when Dad is hospitalized after a stroke. What Connor discovers will lead him and his father to a new, richer understanding of race, identity, and each other.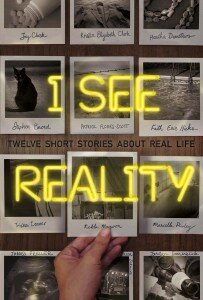 I See Reality: Twelve Short Stories About Real Life by Grace Kendall (ed.)
Publisher: Farrar, Straus & Giroux
Release date: January 26th
Through prose and comics alike, these heart-pounding short stories ask hard questions about a range of topics from sexuality and addiction to violence and immigration. Here is the perfect tool for starting tough discussions or simply as an introduction to realistic literary fiction. In turns funny, thought-provoking, and heartbreaking, I See Reality will resonate with today's teens long after the last page has been turned.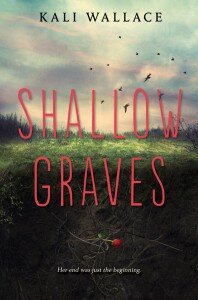 Shallow Graves by Kali Wallace
Publisher: Katherine Tegen Books
Release date: January 26th
When seventeen-year-old Breezy Lin wakes up in a shallow grave one year after her death, she doesn't remember who killed her or why. All she knows is that she's somehow conscious—and not only that, she's able to sense who around her is hiding a murderous past. Now she must set out to find answers and discover what is to become of her in the gritty, dangerous world to which she now belongs—where killers hide in plain sight and a sinister cult is hunting for strange creatures like her. What she finds is at once empowering, redemptive, and dangerous.

Sword and Verse (Sword and Verse #1) by Kathy MacMillan
Publisher: HarperTeen
Release date: January 19th
Raisa was just a child when she was sold as a slave. Despite her young age, she can read and write. In Qilara, the Arnathim, like Raisa, are the lowest class, and literacy is a capital offense. Raisa knows any slipup on her part could mean death. Keeping her secret is hard enough, but the romance that's been growing between her and Prince Mati isn't helping matters. As Raisa struggles with what to do, she discovers a secret that the Qilarites have been hiding for centuries—one that, if uncovered, could bring the kingdom to its knees.

This Is Where It Ends by Marieke Nijkamp
Publisher: Sourcebooks Fire
Release date: January 5th
10:00 a.m. The principal of Opportunity, Alabama's high school finishes her speech, welcoming the entire student body to a new semester and encouraging them to excel and achieve. 10:02 a.m. The students get up to leave the auditorium for their next class. 10:03. The auditorium doors won't open. 10:05. Someone starts shooting. Told over the span of 54 harrowing minutes from four different perspectives, terror reigns as one student's calculated revenge turns into the ultimate game of survival.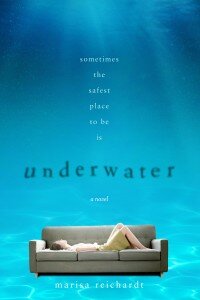 Underwater by Marisa Reichardt
Publisher: Farrar, Straus & Giroux
Release date: January 12th
Morgan didn't mean to do anything wrong that day. Actually, she meant to do something right. But her kind act played a role in a deadly tragedy. In order to move on, Morgan must learn to forgive—first someone who did something that might be unforgivable, and then, herself. But Morgan can't move on. She can't even move beyond the front door of the apartment she shares with her mother and little brother. When it seems Morgan can't hold her breath any longer, a new boy moves in next door. He might be what she needs to reconnect with the world outside.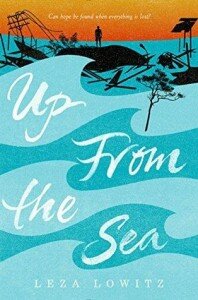 Up From the Sea by Leza Lowitz
Publisher: Crown Books for Young Readers
Release date: January 12th
Kai loses nearly everyone and everything he cares about in March 2011 tsunami that devastates his coastal Japanese village. When he's offered a trip to New York to meet kids whose lives were changed by 9/11, Kai realizes he also has a chance to look for his estranged American father. Visiting Ground Zero on its tenth anniversary, Kai learns that the only way to make something good come out of the disaster back home is to return there and help rebuild his town.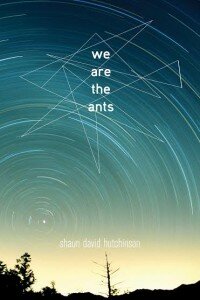 We Are the Ants by Shaun David Hutchinson
Publisher: Simon Pulse
Release date: January 19th
Henry Denton doesn't know why the aliens have offered him the opportunity to avert the end of the world by pressing a big red button. But they have. And they've only given him 144 days to make up his mind. Since the suicide of his boyfriend, Jesse, Henry has been adrift. A world without Jesse is a world he isn't sure is worth saving. Until he meets Diego Vega, an artist with a secret past who forces Henry to question everything. But before Henry can save the world, he's got to figure out how to save himself, and the aliens haven't given him a button for that.
What book are you most excited for? Sound off in the comments below!