Maybe you don't want to cull through our giant lists of weekly releases and just want to know the best things to snag this month. So here's a list of 8 YA books to watch out for in February 2016!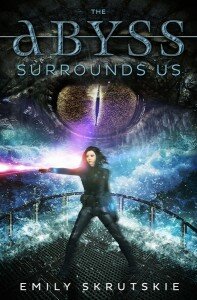 The Abyss Surrounds Us (The Abyss Surrounds Us #1) by Emily Skrutskie
Publisher: Flux
Release date: February 8th
For Cassandra Leung, bossing around sea monsters is just the family business. She's been a Reckoner trainer-in-training ever since she could walk, raising the genetically-engineered beasts to defend ships as they cross the pirate-infested NeoPacific. When the pirate queen Santa Elena swoops in on Cas's first solo mission and snatches her from the bloodstained decks, Cas's dream of being a full-time trainer seems dead in the water. But Cas has fought pirates her entire life. And she's not about to stop.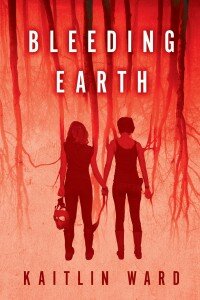 Bleeding Earth by Kaitlyn Ward
Publisher: Adaptive Books
Release date: February 9th
Lea was in a cemetery when the earth started bleeding. Within twenty-four hours, the blood made international news. All over the world, blood appeared out of the ground, even through concrete, even in water. Then the earth started growing hair and bones. Lea wants to ignore the blood. She wants to spend time with her new girlfriend, Aracely, in public, if only Aracely wasn't so afraid of her father. Lea wants to be a regular teen again, but the blood has made her a prisoner in her own home.

Bluescreen (Mirador #1) by Dan Wells
Publisher: Balzer + Bray
Release date: February 16th
Los Angeles in 2050 is a city of open doors, if you have the right connections. That connection is a djinni—a smart device implanted right in a person's head. In a world where virtually everyone is online twenty-four hours a day, this connection is like oxygen. Marisa Carneseca lives on the net, doing things of more questionable legality with her friends Sahara and Anja. And it's Anja who first gets her hands on Bluescreen, a virtual drug, and Mari and her friends soon find themselves in the middle of a conspiracy that is much bigger than they ever suspected.

Peas and Carrots by Tanita S. Davis
Publisher: Simon & Schuster Books for Young Readers
Release date: February 9th
Dess's mother's arrest is just the latest in a long line of disappointments, but this one lands the teen with her brother Austin's foster family. Dess doesn't exactly fit in with the Carters. Hope, their teenage daughter, is so hopelessly naïve to the harsh realities of the world. Dess and Hope couldn't be more unlike each other, but Austin loves them both like sisters. Over time their differences, insurmountable at first, fall away to reveal two girls who want the same thing: to belong.

Revenge and the Wild by Michelle Modesto
Publisher: Balzer + Bray
Release date: February 2nd
Westie was only a child when she lost her arm and her family to cannibals on the wagon trail. Nine years later, Westie may seem fearsome with her foul-mouthed tough exterior and the powerful mechanical arm built for her by Nigel, but the memory of her past still haunts her. She's determined to make the killers pay for their crimes—and there's nothing to stop her except her own reckless ways. With the help of Nigel's handsome but scarred young assistant, Alistair, Westie sets out to prove their guilt. But if she's not careful, her desire for revenge could cost her the family she has now.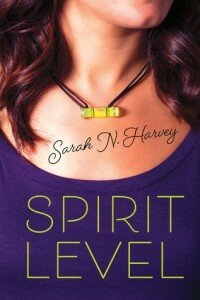 Spirit Level by Sarah N. Harvey
Publisher: Orca Books
Release date: February 2nd
Harriet is a donor-conceived child who has never wanted to reach out to her half-siblings or donor—until now. Feeling adrift, Harry tracks down her half-siblings, two of whom are in Seattle, where Harriet lives. The first girl she meets is fifteen–year-old Lucy, an effervescent half-Japanese dancer. Then she meets Meredith, a troubled girl who is always accompanied by her best friend, Alex, who is trans. Harry must deal with not only her growing attraction to Alex, but also Meredith's hostility.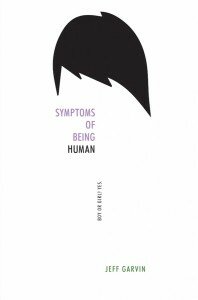 Symptoms of Being Human by Jeff Garvin
Publisher: Balzer + Bray
Release date: February 2nd
Riley Cavanaugh is many things: Punk rock. Snarky. Rebellious. And gender fluid. Some days Riley identifies as a boy, and others as a girl. The thing is… Riley isn't exactly out yet. And between starting a new school and having a congressman father running for reelection, the pressure is building. Riley starts an anonymous blog to vent those pent-up feelings, but when an unnamed commenter discovers Riley's real identity, Riley must make a choice: walk away from what the blog has created—a lifeline, new friends, a cause to believe in—or stand up, come out, and risk everything.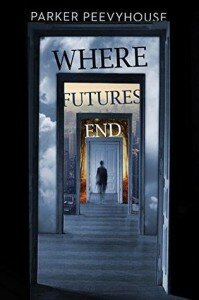 Where Futures End by Parker Peevyhouse
Publisher: Kathy Dawson Books
Release date: February 9th
Five teens. Five futures. Two worlds. One ending. One year from now, Dylan develops a sixth sense that allows him to glimpse another world. Ten years from now, Brixney must get more hits on her social media feed or risk being stuck in a debtors' colony. Thirty years from now, Epony scrubs her entire online profile from the web and goes "High Concept." Sixty years from now, Reef struggles to survive in a city turned virtual gameboard. And more than a hundred years from now, Quinn uncovers the alarming secret that links them all.
What book are you most excited for? Sound off in the comments below!