What July YA books release this week? We have a list of this week's new YA books!
U.S.

The Authentics by Abdi Nazemian
Publisher: Balzer + Bray
Release date: August 8th
Daria and her friends call themselves the Authentics, because they pride themselves on keeping it real. But Daria learns something shocking about her past, which launches her on a journey of self-discovery.

Bad Girl Gone by Temple Mathews
Publisher: Thomas Dunne Books
Release date: August 8th
Echo Stone awakens in an orphanage filled with troubled kids. There's just one problem: she's not an orphan. Her parents are alive. She's not, and she must solve her own murder to escape.

The Bakersville Dozen by Kristina McBride
Publisher: Sky Pony Press
Release date: August 8th
The town of Bakersville made national news when a video went viral featuring thirteen of the high school's elite in compromising positions. Now it's May, and every month, one girl has gone missing.

The Epic Crush of Genie Lo by F.C. Yee
Publisher: Amulet Books
Release date: August 8th
When sixteen-year-old Genie discovers that she's a celestial spirit who's powerful enough to bash through the gates of heaven with her fists, her perfectionist existence is shattered.

The Hearts We Sold by Emily Lloyd-Jones
Publisher: Little, Brown Books for Young Readers
Release date: August 8th
When Dee Moreno makes a deal with a devil–her heart in exchange for an escape from a disastrous home life–she finds becoming "heartless" may be more than she bargained for.

In Some Other Life by Jessica Brody
Publisher: Farrar Straus & Giroux
Release date: August 8th
Three years ago, Kennedy made the most important decision of her life, and she wonders if her life would have been better if she'd made the other choice. As fate would have it, she's about to find out…

League of American Traitors by Matthew Landis
Publisher: Sky Pony Press
Release date: August 8th
When Jasper is approached at the funeral of his father by a man claiming to be an associate of his parents, he's thrust into a world of secrets tied to America's history—and he's right at the heart of it.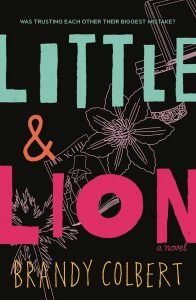 Little & Lion by Brandy Colbert
Publisher: Little, Brown Books for Young Readers
Release date: August 8th
When Suzette finds herself falling for the same girl her brother is in love with and his disorder spirals out of control, Suzette is forced to confront her past mistakes and find a way to help her brother.

Our Broken Pieces by Sarah White
Publisher: HarperTeen
Release date: August 8th
After her boyfriend dumps her for her best friend, the last thing on Everly's mind is another relationship, but when she meets Gabe in her therapist's waiting room she can't deny their immediate connection.

Reunited (Reawakened #3) by Colleen Houck
Publisher: Delacorte Press
Release date: August 8th
Lily wakes up on her nana's farm having forgotten everything. Her sun prince, her travels to Egypt, and her journey to the Afterlife are all distant memories. But Lily is not the girl she once was.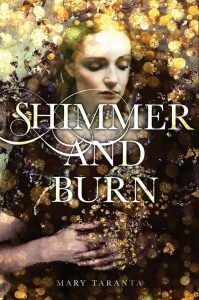 Shimmer and Burn by Mary Taranta
Publisher: Margaret K. McElderry Books
Release date: August 8th
when Faris' sister, Cadence, is caught trying to flee Brindaigel and is sold into slavery, Faris must smuggle magic into a plague-ridden neighboring kingdom if she wants to save her sister's life.

Spellbook of the Lost and Found by Moïra Fowley-Doyle
Publisher: Kathy Dawson Books
Release date: August 8th
One stormy Irish summer night, Olive and her best friend, Rose, begin to lose things. It starts with simple items like hairclips, but soon it's clear that Rose has lost something much bigger.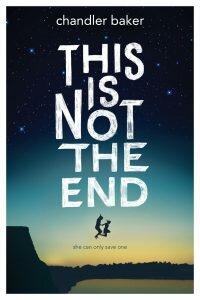 This Is Not the End by Chandler Baker
Publisher: Disney Hyperion
Release date: August 8th
Lake Deveraux survived the car crash that killed her best friend and boyfriend. Resurrection technology changed the world, but strict laws allow just one resurrection per citizen.
U.K.

Piglettes by Clementine Beauvais
Publisher: Pushkin Children's Books
Release date: August 8th
Mireille, Astrid and Hakima are voted the ugliest girls in school, but are they going to sit around crying about it? Well… yes, but not for long! Aboard their bikes, the trio set off on a roadtrip to Paris.

A Change Is Gonna Come by Various
Publisher: Stripes Publishing
Release date: August 10th
Featuring top UKYA authors and introducing a host of exciting new voices, this anthology of stories and poetry from BAME writers on the theme of change is a long-overdue addition to the YA scene.

Lola Offline by Nicola Doherty
Publisher: Orion Books
Release date: August 10th
Delilah Hoover has gone dark. She's quit social media, moved to Paris and changed her name to Lola. Because she made a mistake – one she can't take back. But can she ever tell people who she really is?

What is Gender? How Does It Define Us? and Other Big Questions by Juno Dawson
Publisher: Wayland
Release date: August 10th
What's the difference between sex and gender? What does it mean to be defined by your gender? Are there only two genders? This informative book helps kids to explore these questions.