We LOVE cover reveals, and we've got a beauty for you today: the cover of These Things I've Done by Rebecca Phillips, a contemporary YA perfect for fans of Courtney Summers and Jessi Kirby.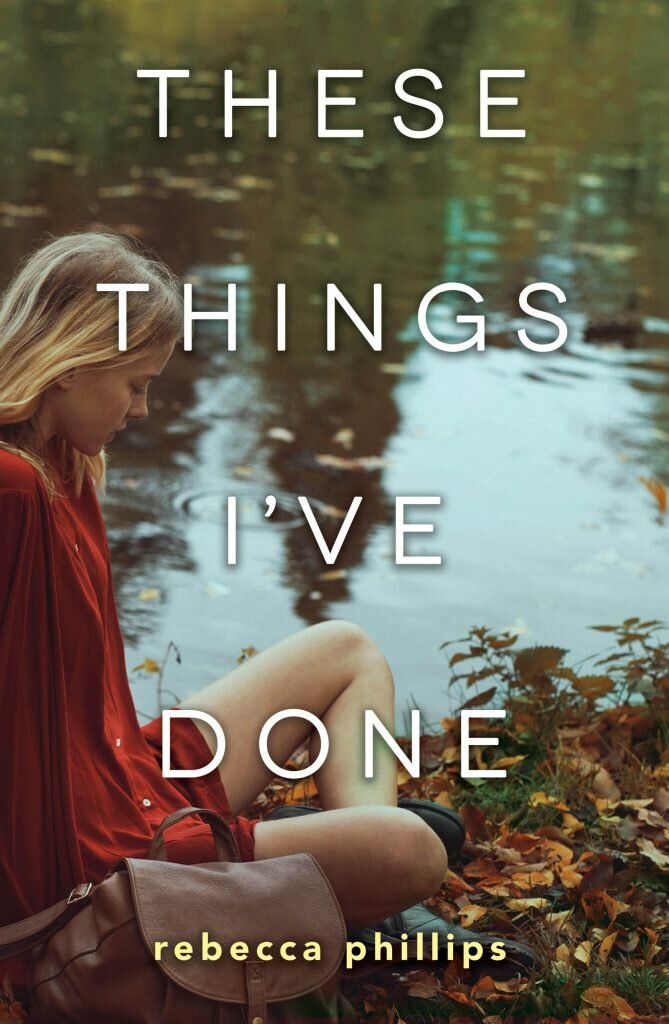 Before, Dara and Aubrey were inseparable since they became best friends in sixth grade. Dara is the fearless one, Aubrey the prodigy, supporting each other unconditionally. But it's been fifteen months since the accident that killed Aubrey, and not a day goes by that Dara isn't racked with guilt over her role in her best friend's death. After spending a year in California in order to escape the constant reminders of what happened, Dara is back at her old high school to start her senior year. Dara thought the worst thing about coming home would be confronting the memories of Aubrey that relentlessly haunt her, but she soon realizes that that's not half as difficult as seeing Ethan, Aubrey's brother, every day. Not just because he is a walking reminder of what she did, but because the more her feelings for him change, the more she knows she is betraying her best friend one final time.
"HarperTeen nailed this cover," said Phillips. "It's like they reached into the pages of the book, took a snapshot, and this is what they captured. The cover model is a perfect depiction of the Dara I've always pictured in my head. The 'after' timeline takes place in autumn, and I love how this aspect is incorporated into the cover. I couldn't be more pleased with what they came up with to represent the novel that was so incredibly challenging to write, yet also the one I'm most proud to have written."
These Things I've Done releases August 1 from HarperTeen.