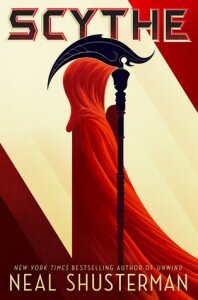 Scythe, Neal Shusterman's upcoming novel, is to become a film. According to The Hollywood Reporter, the movie will be produced by Bluegrass Films, an entity of Universal Studios. Scott Stuber and Dylan Clark will produce.
In a world where disease has been eradicated and the only way to die is to be killed by Scythes, the novel follows two teens, Citra and Rowan, who have been chosen to become the licensed reapers. While both have no desire to kill, the two are pitted to kill each other to become the chosen apprentice.
Scythe will release from Simon and Schuster on November 29.