I am a sucker for contemporary YA. I'm especially a sucker for romantic contemporary YA – or any romantic plots period – when it comes to young adult novels. So here are a list of some oldies (and some goodies) that are perfect for new YA romance fans.

The Sun Is Also a Star by Nicola Yoon
Publisher: Delacorte Press
Release Date: November 1 2016
Natasha is a girl who believes in science and facts. Daniel is a romantic artist feeling the weight of his parents expectations. When the pair meet, it's practically love at first sight for Daniel but Natasha's not convinced. And he spends most of the rest of the day they have together trying to get her to feel it, too.

When Dimple Met Rishi by Sandyha Menon
Publisher: Simon Pulse
Release Date: May 30 2017
Dimple's more than excited to spend her summer at a camp for aspiring web developers; it means a brief reprieve from the expectations of her mom to find the "Ideal Indian Husband." Enter Rishi. A fellow attendee at the web development camp… and, if his and her parents have anything to say about it, her future husband.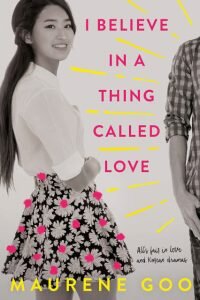 I Believe in a Thing Called Love by Maurene Goo
Publisher: Farrar, Straus and Giroux
Release Date: May 30 2017
Desi Lee believes anything is possible if you have a plan. That's how she became student body president. Varsity soccer star. And it's how she'll get into Stanford. But she's a disaster in romance, a clumsy, stammering humiliation magnet. So when she meets the alluring Luka, she puts her plan in place. Armed with her knowledge from "K Drama Steps to True Love," Desi's determined to find her way into his heart.

Alex, Approximately by Jenn Bennett
Publisher: Simon Pulse
Release Date: April 4 2017
Classic movie fan Bailey "Mink" Rydell has spent months crushing on a witty film geek she only knows online as Alex. Two coasts separate the teens until Bailey moves in with her dad, who lives in the same California surfing town as her online crush. But Bailey doesn't tell Alex she's moved and as the months go by and she gets to know Porter Roth, her coworker and arch-nemesis more and more, things get complicated. How's she going to tell Alex? How can she even like Porter? What is Porter is Alex…approximately?


To All the Boys I've Loved Before by Jenny Han
Publisher: Simon Schuster Books for Young Readers
Release Date: April 15 2014
Lara Jean Song keeps her love letters in a hatbox her mother gave her. They aren't love letters that anyone else wrote for her; these are ones she's written. One for every boy she's ever loved—five in all. When she writes, she pours out her heart and soul and says all the things she would never say in real life, because her letters are for her eyes only. Until the day her secret letters are mailed, and suddenly, Lara Jean's love life goes from imaginary to out of control.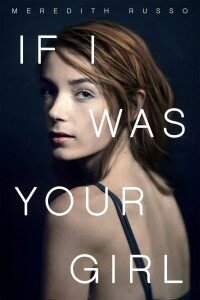 If I Was Your Girl by Meredith Russo
Publisher: Flatiron Books
Release Date: May 3 2016
Amanda is the new girl in school. Like any one else, all she wants to do is make friends and fit in. And she does; she also catches the eye of Grant Everett, a popular, well-liked guy at school. But the closer she gets to Grant, the more she feels compelled to tell him why she left in the first place and the more she's concerned that he won't be able to move past it.
How to Love by Katie Cotugno
Publisher: Blazer + Bray
Release Date: October 1st 2013
Serena Montero has loved Sawyer LeGrande for as long as she can remember. When he up and leaves without a trace, he leaves her with more questions than answers and a daughter to raise on her own. But three years later, he returns and although she tries to ignore it, she can't deny that there's still something there between them.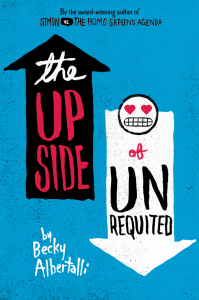 The Upside of Unrequited by Becky Albertalli
Publisher: Balzer + Bray
Release Date: April 11 2017
Molly Peskin-Suso knows all about unrequited love—she's lived through it twenty-six times. Because no matter how many times her twin sister, Cassie, tells her to woman up, Molly can't stomach the idea of rejection. So she's careful. Fat girls always have to be careful. Then her sister falls in love with a girl and suddenly, there's a cute new boy in Molly's life. Actually, there are two. Her sister's girlfriend's friend and the guy at Molly's work.

It's Not Like It's a Secret by Misa Suguira
Publisher: HarperTeen
Release Date: May 9 2017
When Sana and her family move to California she begins to wonder if it's finally time for some honesty, especially after she meets Jamie Ramirez. Jamie is beautiful and smart and unlike anyone Sana's ever known. There are just a few problems: Sana's new friends don't trust Jamie's crowd; Jamie's friends clearly don't want her around anyway; and a sweet guy named Caleb seems to have more-than-friendly feelings for her. Meanwhile, her dad's affair is becoming too obvious to ignore anymore.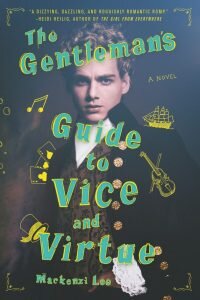 The Gentleman's Guide to Vice and Virtue by McKenzie Lee
Publisher: Katherine Tegen Books
Release Date: June 27 2017
Henry "Monty" Montague was born and bred to be a gentleman, but he was never one to be tamed. as Monty embarks on his Grand Tour of Europe, his quest for a life filled with pleasure and vice is in danger of coming to an end. Not only does his father expect him to take over the family's estate upon his return, but Monty is also nursing an impossible crush on his best friend and traveling companion, Percy.