What May YA books release this week? We have a list of this week's new YA books!
U.S.

The Girl in Between by Sarah Carroll
Publisher: Kathy Dawson Books
Release date: June 20th
I'm invisible. Ma says I'm supposed to be so the Authorities don't get me. She goes out into the streets almost every day but I'm not allowed. I've got to stay inside the mill so they don't see me.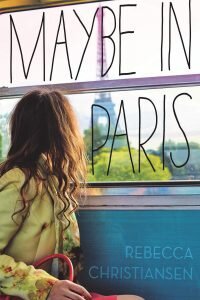 Maybe in Paris by Rebecca Christiansen
Publisher: Sky Pony Press
Release date: June 20th
Keira lands in Paris with high hopes. But when her brother Levi's mental health breaks, he disappears from their hotel room and Keira realizes that her brother is sicker than she was willing to believe.

Such a Good Girl by Amanda K. Morgan
Publisher: Simon Pulse
Release date: June 20th
Riley is sure that her life is on the right track. Riley doesn't usually play games. (But when she does, she always wins.) She thinks a game is about to start… But Riley always has a plan… And she always wins.

Trusting You & Other Lies by Nicole Williams
Publisher: Crown Books
Release date: June 20th
Phoenix can't imagine anything worse than being shipped off to family summer camp. Do her parents think being crammed in a cabin with Phoenix and her little brother, Harry, will make things better?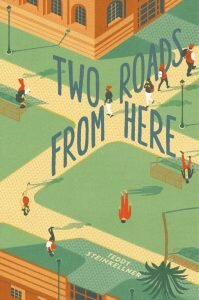 Two Roads from Here by Teddy Steinkellner
Publisher: Simon & Schuster Books for Young Readers
Release date: June 20th
Five seniors are about to have an opportunity people only dream about: to experience two potential outcomes of a life-altering decision. When it's all over, will they still recognize their futures?