`What July YA books release this week? We have a list of this week's new YA books!
U.S.

Amid Stars and Darkness by Chani Lynn Feener
Publisher: Swoon Reads
Release date: July 18th
Delaney's world is thrown into chaos after she is mistaken for Lissa Olena, an alien princess hiding out on earth in order to escape an arranged marriage. Imprisoned, Delaney is forced to impersonate Olena.

The Color Project by Sierra Abrams
Publisher: Gatekeeper Press
Release date: July 18th
Bernice Aurora Wescott has one thing she doesn't want anyone to know: her name. That is, until Bee meets Levi, the local golden boy who runs a charity organization called The Color Project.

The Ends of the World (The Conspiracy of Us #3) by Maggie Hall
Publisher: G.P. Putnam's Sons Books for Young Readers
Release date: July 18th
Betrayal and attraction and history have tangled the strings that bind Avery, Jack, and Stellan. Now, Avery and her friends must focus on putting a stop to the most dangerous conspiracy of all.

Flight Risk by Jennifer Fenn
Publisher: Roaring Brook Press
Release date: July 18th
Robert Jackson Kelly has stolen―and crashed―not one, but three airplanes. And each time he's walked away unscathed. Who is he? Is he a juvenile delinquent? A criminal mastermind? A folk hero?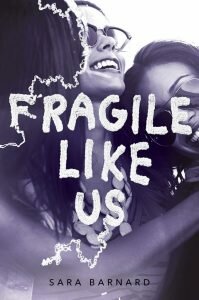 Fragile Like Us by Sara Barnard
Publisher: Simon Pulse
Release date: July 18th
Caddy and Rosie have always been inseparable. But that was before Suzanne. Now the twosome has become a triangle with constantly shifting alliances, and Caddy's ready to be more than the quiet one.

The Last Magician by Lisa Maxwell
Publisher: Simon Pulse
Release date: July 18th
Esta is a talented thief, and she's been raised to steal magical artifacts. With her innate ability to manipulate time, Esta can pilfer from the past, collecting artifacts before the Order realizes she's there.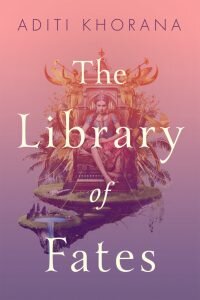 The Library of Fates by Aditi Khorana
Publisher: Razorbill
Release date: July 18th
Stripped of all that she loves, Amrita sets out on a quest to find the fabled Library of All Things, where it is possible to reverse fate. Will Amrita be able to restore what was lost, or does another life await?
by Lisa Manterfield
Publisher: Steel Rose Press
Release date: July 18th
When the unexplained deaths of her neighbors force the government to quarantine the village, Em learns what it means to be trapped. Now she must choose between freedom and the people she loves.

The Special Ones by Em Bailey
Publisher: HMH Books for Young Readers
Release date: July 18th
Esther is one of the Special Ones: four young spiritual guides who live in a remote farmhouse under the protection of a mysterious cult leader who broadcasts their lives to eager followers on the outside.

Wesley James Ruined My Life by Jennifer Honeybourn
Publisher: Swoon Reads
Release date: July 18th
Quinn is having a rough summer. Her grandmother has been put into a nursing home, her dad's gambling addiction has flared back up, and now Wesley James, her worst enemy, is back in town.

What Goes Up by Katie Kennedy
Publisher: Bloomsbury USA Children's
Release date: July 18th
Rosa and Eddie are among hundreds of teens applying to NASA's mysterious Interworlds Agency. They're not exactly sure what the top-secret program entails, but they know they want in.

Witchtown by Cory Putman Oakes
Publisher: HMH Books for Young Readers
Release date: July 18th
Macie O'Sullivan and her masterfully manipulative mother Aubra arrive at the gates of Witchtown — the most famous and mysterious witch-only haven in the world— with one goal: to rob it for all it's worth.