It's time to honor the man who supported your dreams and loved you unconditionally. Let us not, however, honor these dads in YA novels who tried to abuse their son's friends, who selfishly pursued their own dreams at the detriment of the family, and who turn their sons into blood thirsty masterminds.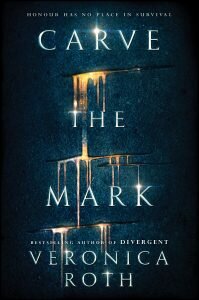 Carve the Mark (Carve the Mark #1)) by Veronica Roth
Publisher: Katherine Tegen
Release Date: January 17 2017
Akos is the son of an oracle and Kyra is the daughter of the leader of the Shotets. When Akos is fated to serve Kyra's family, he encounters the newest leader of the Shotets – a brutal man groomed by his deceased father.

Wintersong by S. Jae Jones
Publisher: Thomas Dune
Release Date: February 7 2017
Since Liesl's father has turned into a drunk, Liesl is left to care for her younger siblings. When Liesl's sister is captured by the Goblin King, Liesl must sacrifice herself and take her sister's place.

Still Life with Tornado by A.S. King
Publisher: Dutton Books for Young Readers
Release Date: October 11 2017
Something snapped in Sarah one day at school and she's decided to not go back. Instead, she walks and follows a homeless man until she meets her younger self. After spending time with herself, she learns a lot about the past she's forgotten, including moments with her father.

Gilded Cage (Dark Gifts #1) by Vic James
Publisher: Del Rey
Release Date: February 14 2017
Abi Hadley was able to get her parents, her seventeen year old brother, and her ten-year-old sister to complete their slavedays at the house of one of the most wealthiest families in London, the Jardines. The Jardine brothers are remarkably different but they are all ruled by their controlling father.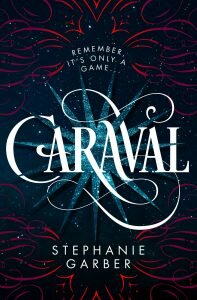 Caraval (Caraval #1) by Stephanie Garber
Publisher: Flatiron
Release Date: January 31 2017
Scarlett has dreamed of the Caraval circus since she was a little girl. She mailed the ringleader, Legend, every year hoping to get a ticket only to learn that the Caravel was no longer touring. Days before her wedding, which she reminds us of 30 times, Scarlett finally receives an invitation for three. While Scarlett sees this as an adventure before her wedding, her sister Dontella sees this as a way to escape their abusive father.

Rani Patel in Full Effect by Sonia Patel
Publisher: Cinco Puntos
Release Date: October 11 2017
Rani Patel has caught her father cheating and her mother is doing nothing about it. To cope with her life, Sonia performs rap songs with lyrics she's written.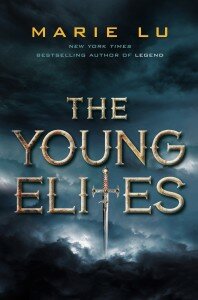 The Young Elites (The Young Elites #1) by Marie Lu
Publisher: G.P. Putnam and Sons
Release Date: October 7 2017
Adelina survived a blood disease that left her a mutant and her father deals with her by selling her to the highest bidder. Determined to escape, Adeline meets a group of teens who are just like her and have planned to avenge their fallen brothers.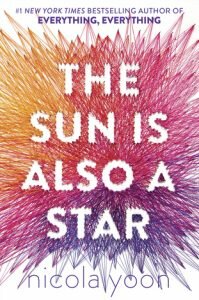 The Sun is Also a Star by Nicola Yoon
Publisher: Delacorte
Release Date: November 1 2016
Natasha and her family is scheduled to be deported because of a crime committed by her father. In an effort to stay in the US, Natasha speaks to immigration and lawyers where she runs into Daniel. Is their meeting fate or coincidence?

A Cure for Dreaming by Cat Winters
Publisher: Harry N. Abrams
Release Date: October 14 2014
Olivia is an independent girl who want to vote but her father doesn't think women should have to right and is trying to tame Olivia by forcing her to get married.

Golden Boys by Sonya Hartnett
Publisher: Penguin Australia
Release Date: August 27 2014
Colt watches his father and his bizarre behavior around other boys. He hasn't seen anything and he can't prove it but he knows something is wrong after they abruptly moved to a different town. HIs father is charming but it doesn't take long for the neighbors to notice. Can Colt save the lonely abused neighborhood boy from his father before it's too late?