I love video games. When I'm not reading, I'm playing through my favorites – befriending adorable creatures in Pokemon, avoiding being viciously murdered by dragons in Skyrim, and assassinating corrupt politicians in Dishonored. So it's no surprise that I want to see more video games based on YA novels. Here are ten YA worlds that I'd love to see available to explore in an open-world roleplay game.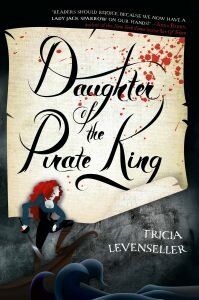 Daughter of the Pirate King (Daughter of the Pirate King #1) by Tricia Levenseller
Publisher: Feiwel & Friends
Release date: February 28 2017
Sent on a mission to retrieve an ancient hidden map—the key to a legendary treasure trove— pirate captain Alosa deliberately allows herself to be captured by her enemies, giving her the perfect opportunity to search their ship.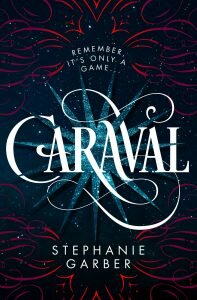 Caraval by Stephanie Garber
Publisher: Flatiron
Release date: January 31 2017
Scarlett has never left the tiny isle of Trisda, pining from afar for the wonder of Caraval, a once-a-year week-long performance. But when the sisters' long-awaited invitations to Caraval finally arrive, Tella vanishes, kidnapped by the show's mastermind organiser, Legend.

Inherit the Stars (Inherit the Stars #1) by Tessa Elwood
Publisher: Running Press Kids
Release date: December 8th
Three royal houses ruling three interplanetary systems are on the brink of collapse, and they must either ally together or tear each other apart in order for their people to survive.

Shadowshaper by Daniel José Older
Publisher: Arthur A. Levine Books
Release date: June 30th 2015
Sierra Santiago was looking forward to a fun summer of making art, hanging out with her friends, and skating around Brooklyn. But then a weird zombie guy crashes the first party of the season.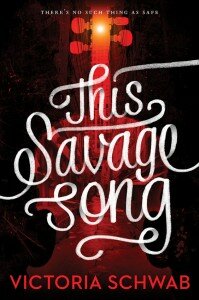 This Savage Song (Monsters of Verity #1) by Victoria Schwab
Publisher: Greenwillow Books
Release date: July 5th
Kate Harker and August Flynn are the heirs to a divided city—a city where the violence has begun to breed actual monsters. But after a failed assassination attempt the pair must flee for their lives.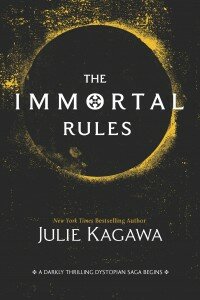 The Immortal Rules by Julie Kagawa
Publisher: HarlequinTeen
Release date: April 24 2012
Allison Sekemoto survives in the Fringe, the outermost circle of a walled-in city, until the night Allie herself dies and becomes one of the monsters. Forced to flee her city, Allie must pass for human as she joins a ragged group of pilgrims seeking a place that might have a cure for the disease that killed off most of civilization.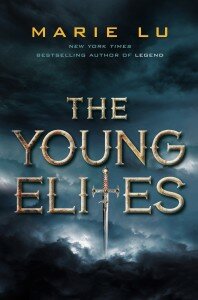 The Young Elites by Marie Lu
Publisher: Speak
Release date: October 7 2014
Adelina Amouteru is the survivor of a deadly illness which turned her black hair silver and left her with only a jagged scar where her left eye once was. But the fever also left Adelina with mysterious and powerful abilities, and a desire to destroy all who dare to cross her.

Shadow and Bone by Leigh Bardugo
Publisher: Henry Holt and Co.
Release Date: June 5 2012
The once-great nation of Ravka has been torn in two by the Shadow Fold, a swath of near impenetrable darkness crawling with monsters who feast on human flesh. When Alina's regiment is attacked on the Fold and her best friend is brutally injured, Alina reveals a dormant power that could be the key to setting her war-ravaged country free

Beyond the Red (Beyond the Red #1) by Ava Jae
Publisher: Sky Pony Press
Release date: March 1 2016
Alien queen Kora has a problem as vast as the endless crimson deserts. She's the first female ruler in generations, but her people call for her violent younger brother to take the throne.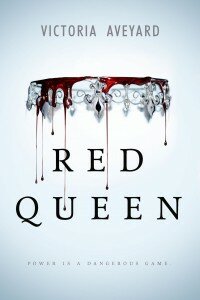 Red Queen (Red Queen #1) by Victoria Aveyard
Publisher: HarperTeen
Release date: February 10 2015
The Reds are commoners, living under the rule of the Silvers, elite warriors with god-like powers. But Mare discovers that, despite her red blood, she possesses a deadly power of her own.