I love reading fantasy. While fantasy of ol' might be a dudes-only playground, modern YA fantasy is a game anybody can play – and these women of color are killing it. Here's ten YA fantasy novels by women of color.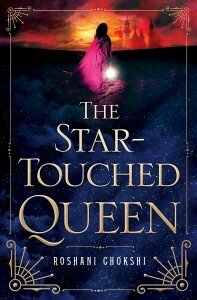 The Star-Touched Queen by Roshani Chokshi
Publisher: St. Martin's Griffin
Release date: April 26 2016
Cursed with a horoscope that promises a marriage of Death and Destruction, sixteen-year-old Maya's wedding takes a fatal turn, leaving her the queen of Akaran and wife of Amar. But Akaran has secrets – thousands of locked doors, gardens of glass, and a tree that bears memories instead of fruit. Beneath Akaran's magic, Maya begins to suspect her life is in danger. When she ignores Amar's plea for patience, her discoveries put more than new love at risk.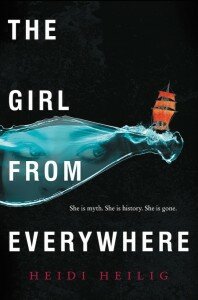 The Girl from Everywhere by Heidi Heilig
Publisher: Greenwillow
Release date: February 16 2016
Nix's life began in Honolulu in 1868. Since then she has traveled to many places, both real and imagined. As long as he has a map, Nix's father can sail his ship, The Temptation, to any place, any time. But now he's uncovered the one map he's always sought—1868 Honolulu, before Nix's mother died in childbirth. Nix's life—her entire existence—is at stake.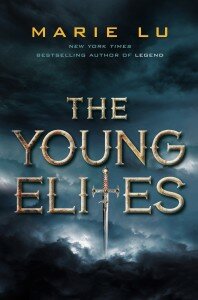 The Young Elites (The Young Elites #1) by Marie Lu
Publisher: Putnam Books for Young Readers
Release date: October 7 2014
Adelina Amouteru is a survivor of the blood plague: marked by a jagged scar, snow-white hair and lashes. Cast out by her family, Adelina has finally found a place to belong within the secret society of Young Elites. To some, the Elites are heroes, here to save innocents in desperate situations. But to the Inquisition Axis, the white-robed soldiers of Kenettra, they are monsters with demonic powers who must be brought to justice. As Adelina learns more about this perilous world where politics and magic clash, she soon realizes that her own powers may be in danger of bringing on an era of panic such as the world has never seen.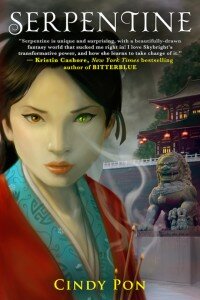 Serpentine (Kingdom of Xia #1) by Cindy Pon
Publisher: Month9Books
Release date: September 8 2015
As she turns sixteen, Skybright notices troubling changes and worries about her growing otherness. By day, she is a companion and handmaid to the youngest daughter of a very wealthy family. But nighttime brings with it a darkness that not even daybreak can quell. When her plight can no longer be denied, Skybright learns that despite a dark destiny, she must struggle to retain her sense of self – even as she falls in love for the first time.

The Ash Duology by Malinda Lo
Publisher: Little, Brown Books for Young Readers
Release date: September 1 2009
In this fantastical retelling of "Cinderella," the wake of her father's death, Ash is left at the mercy of her cruel stepmother. The day that Ash meets Kaisa, the King's Huntress, her heart begins to change. Kaisa reawakens Ash's capacity for love. But she must make a choice between fairy tale dreams and true love.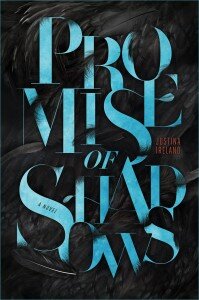 Promise of Shadows by Justina Ireland
Publisher: Simon & Schuster Books for Young Readers
Release date: March 11 2013
Zephyr Mourning has never been very good at being a Harpy. She'd rather watch reality TV than learn forty-seven ways to kill a man, and she pretty much sucks at wielding magic. Zephyr was ready for a future pretending to be a normal human instead of a half-god assassin. But all that changes when her sister is murdered—and she uses a forbidden dark power to save herself from the same fate.

The Wrath and the Dawn (The Wrath and the Dawn #1) by Renee Ahdieh
Publisher: G.P. Putnam's Sons Books for Young Readers
Release date: May 12 2015
Khalid, the eighteen-year-old Caliph of Khorasan, takes a new bride each night only to have her executed at sunrise. When sixteen-year-old Shahrzad volunteers to marry Khalid she does so with a clever plan to exact revenge. She discovers that the murderous boy-king is not all that he seems and neither are the deaths. Shazi is determined to uncover the reason for the murders and to break the cycle once and for all.

The Summer Prince by Alaya Dawn Johnson
Publisher: Arthur A. Levine Books
Release Date: March 1 2013
In futuristic Brazil, June Costa creates art in Palmares Tres, but when the new Summer King Enki wanders into town, June doesn't see an enchanting man – she sees a fellow artist. But every Summer King is destined to die, and Enki is no different.

The Crown's Game (The Crown's Game #1) by Evelyn Skye
Publisher: Balzer + Bray
Release date: May 17th 2016
The Crown's Game is the greatest test an enchanter will ever know. The victor becomes the Imperial Enchanter and the Tsar's most respected adviser. The defeated is sentenced to death. Raised on tiny Ovchinin Island her whole life, Vika is eager for the chance to show off her talent in the grand capital of Saint Petersburg. But can she kill another enchanter—even when his magic calls to her like nothing else ever has?

The Weight of Feathers by Anna-Marie McLemore
Publisher: St. Martin's Griffin
Release date: September 15th
Lace Paloma and Cluck Corbeau are two teens caught in the middle of a long and continuously growing feud between their families. For the Palomas and Courbeaus are traveling performers. The Palomas entertain with a swimming mermaid show while the Courbeaus enthrall from the trees. When Cluck saves Lace's life, the two slowly begin to fall into a love that is forbidden on both sides.
Like this post? Read the rest of our Starship Ladies series.