Here is a selection of YA excerpts from new books that have recently hit the web.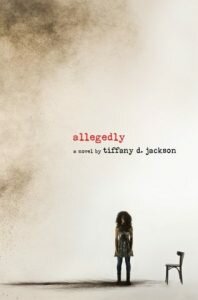 Allegedly by Tiffany D. Jackson
Publisher: Katherine Tegen Books
Release date: January 24th 2017
Mary B. Addison killed a baby. Allegedly. She didn't say much in that first interview with detectives, and the media filled in the only blanks that mattered: A white baby had died while under the care of a church-going black woman and her nine-year-old daughter.. But did she do it? She wouldn't say. There wasn't a point to setting the record straight before, but when the state threatens to take her unborn child Mary must find the voice to fight her past.
To read an excerpt, click here.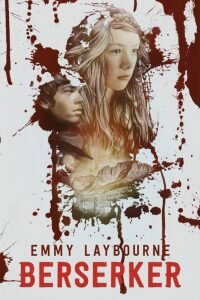 Berserker by Emmy Laybourne
Publisher: Feiwel & Friends
Release date: October 10th 2017
Hanne is driven by an ancient Viking blood-gift to kill three men attacking her father, and she and her siblings flee Norway, headed to find family living on the American frontier. Aided by a young cowboy who agrees to be their guide as they travel across Montana in the early winter, Hanne and her siblings use their Viking superpowers to survive the perilous trail. Will they be able to reach their uncle, the one man Hanne believes may be able to teach her how to control her drive to kill?
To read an excerpt, click here.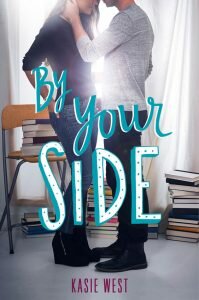 By Your Side by Kasie West
Publisher: HarperTeen
Release date: January 31st 2017
When Autumn Collins finds herself accidentally locked in the library for an entire weekend, she doesn't think things could get any worse. But that's before she realizes that Dax Miller is locked in with her. Autumn doesn't know much about Dax except that he's trouble. Except there is more to Dax than meets the eye. As he and Autumn first grudgingly, and then not so grudgingly, open up to each other, Autumn is struck by their surprising connection.
To read an excerpt, click here.
by E. Lockhart
Publisher: Delacorte Press
Release date: September 5th
Imogen is a runaway heiress, an orphan, a cook, and a cheat. Jule is a fighter, a social chameleon, and an athlete. An intense friendship. A disappearance. A murder, or maybe two. A bad romance, or maybe three. Blunt objects, disguises, blood, and chocolate. The American dream, superheroes, spies, and villains. A girl who refuses to give people what they want from her. A girl who refuses to be the person she once was.
To read an excerpt, click here.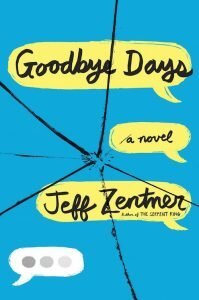 Goodbye Days by Jeff Zentner
Publisher: Crown Books for Young Readers
Release date: March 7th 2017
Can a text message destroy your life? Carver Briggs never thought a simple text would cause a fatal crash, killing his three best friends, Mars, Eli, and Blake. Now Carver can't stop blaming himself for the accident and even worse, there could be a criminal investigation into the deaths. Then Blake's grandmother asks Carver to remember her grandson with a 'goodbye day' together. Carver has his misgivings, but he starts to help the families of his lost friends. Can the goodbye days help?
To read an excerpt, click here.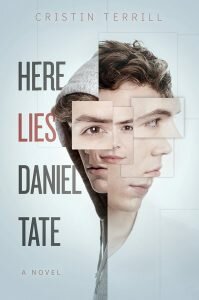 Here Lies Daniel Tate by Cristin Terrill
Publisher: Simon & Schuster
Release date: June 6th 2017
It seems too good to be true when Daniel Tate, missing since he was abducted from one of California's most elite private enclaves at the age of ten, turns up on a snowy street in Vancouver six years later. It's perfect. A miracle. Except for one thing: That boy isn't Daniel Tate. But he wants to be. A young con artist who's been taking on false identities for years, this impostor has stumbled onto the scam of a lifetime. Until he realizes that maybe Daniel isn't missing at all.
To read an excerpt, click here.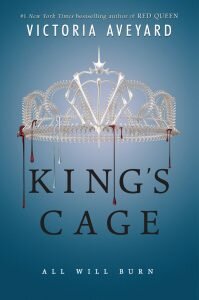 King's Cage (Red Queen #3) by Victoria Aveyard
Publisher: HarperTeen
Release date: February 7th 2017
Mare Barrow is a prisoner, powerless without her lightning, tormented by her lethal mistakes. She lives at the mercy of a boy she once loved, a boy made of lies and betrayal. Now a king, Maven Calore continues weaving his dead mother's web in an attempt to maintain control over his country—and his prisoner. As Mare bears the weight of Silent Stone in the palace, her once-ragtag band of newbloods and Reds continue organizing, training, and expanding.
To read an excerpt, click here.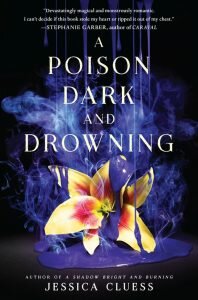 A Poison Dark and Drowning (A Shadow Bright and Burning #2) by Jessica Cluess
Publisher: Random House Books for Young Readers
Release date: September 19th 2017
Henrietta doesn't need a prophecy to know that she's in danger. She came to London to be named the chosen one, the first female sorcerer in centuries, the one who would defeat the Ancients. Instead, she discovered a city ruled by secrets. And the biggest secret of all: Henrietta is not the chosen one. Still, she must play the role in order to keep herself and Rook, her best friend and childhood love, safe.
To read an excerpt, click here.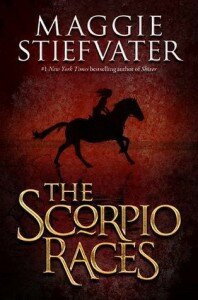 The Scorpio Races by Maggie Stiefvater
Publisher: Scholastic
Release date: October 18th 2011
It happens at the start of every November: the Scorpio Races. Riders attempt to keep hold of their water horses long enough to make it to the finish line. Some riders live. Others die. At age nineteen, Sean Kendrick is the returning champion. He is a young man of few words, and if he has any fears, he keeps them buried deep, where no one else can see them. Puck Connolly is different. She never meant to ride in the Scorpio Races. But fate hasn't given her much of a chance.
To read a bonus alternate chapter, click here.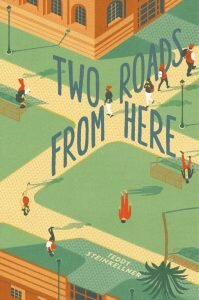 Two Roads from Here by Teddy Steinkellner
Publisher: Simon & Schuster
Release date: June 20th 2017
Should Brian play in Friday's football game? Should Allegra commit to college now that her mother's illness has returned? Should Cole cheat on the SATs for a chance to get into his dream school? Should Nikki go all the way with her boyfriend? Should Wiley tell his best friend that he loves her and risk losing her completely? These five seniors are about to have an opportunity people only dream about: to experience two potential outcomes of a life-altering decision.
To read an excerpt, click here.
Don't miss this week's new releases!