The teenage years are full of exploration. A big part of that means exploring their sexuality and sexual identity, what feels good to them, as well as exploring their boundaries and determining if sex is something they're even interested in.
This list of sex-positive YA books ranges in experience from teens who are actively exploring and engaging in consensual sex to teens who aren't having sex at all but are instead merely thinking about it or talking about it with their friends. But one thing is for certain: all of these teens are making decisions regarding sex on their terms.

How to Make a Wish by Ashley Herring Blake
Publisher: Houghton Mifflin
Release Date: May 2 2017
Grace, tough and wise, has nearly given up on wishes, thanks to a childhood spent with her unpredictable, larger-than-life mother. But this summer, Grace meets Eva, a girl who believes in dreams, despite her own difficult circumstances.
One fateful evening, Eva climbs through a window in Grace's room, setting off a chain of stolen nights on the beach. When Eva tells Grace that she likes girls, Grace's world opens up and she begins to believe in happiness again.

A Quiet Kind of Thunder by Sara Barnard
Publisher: Macmillan Children's Books
Release Date: January 12 2017
Steffi has been a selective mute for most of her life – she's been silent for so long that she feels completely invisible. But Rhys, the new boy at school, sees her. He's deaf, and her knowledge of basic sign language means that she's assigned to look after him. To Rhys, it doesn't matter that Steffi doesn't talk, and as they find ways to communicate, Steffi finds that she does have a voice, and that she's falling in love with the one person who makes her feel brave enough to use it.

Alex, Approximately by Jenn Bennett
Publisher: Simon Pulse
Release Date: April 4 2017
Bailey "Mink" Rydell has spent months crushing on a witty film geek she only knows online as Alex. Two coasts separate the teens until Bailey moves in with her dad, who lives in the same California surfing town as her online crush. Bailey doesn't tell him she's moved to his hometown. Or that she's landed a job at the local tourist-trap museum. Or that she's being heckled daily by the irritatingly hot museum security guard, Porter Roth—a.k.a. her new archnemesis. But life is whole lot messier than the movies, especially when Bailey discovers that tricky fine line between hate, love, and whatever it is she's starting to feel for Porter.

When Dimple Met Rishi by Sandhya Menon
Publisher: Simon Pulse
Release Date: May 30 2017
Dimple Shah has it all figured out. With graduation behind her, she's more than ready for a break from her family, from Mamma's inexplicable obsession with her finding the "Ideal Indian Husband." Ugh. Dimple knows they must respect her principles on some level, though. If they truly believed she needed a husband right now, they wouldn't have paid for her to attend a summer program for aspiring web developers…right?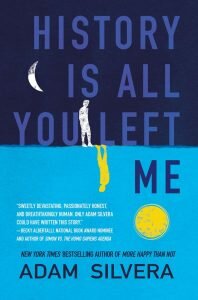 History is All You Left Me by Adam Silvera
Publisher: Soho Teen
Release Date: January 17 2017
When Griffin's first love and ex-boyfriend, Theo, dies in a drowning accident, his universe implodes. Even though Theo had moved to California for college and started seeing Jackson, Griffin never doubted Theo would come back to him when the time was right. But now, the future he's been imagining for himself has gone far off course.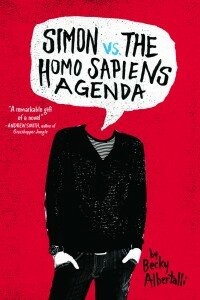 Simon vs. the Homo Sapiens Agenda by Becky Albertalli
Publisher: Balzer + Bray
Release Date: April 7 2015
Sixteen-year-old and not-so-openly gay Simon Spier prefers to save his drama for the school musical. But when an email falls into the wrong hands, his secret is at risk of being thrust into the spotlight. Now Simon is actually being blackmailed: if he doesn't play wingman for class clown Martin, his sexual identity will become everyone's business. Worse, the privacy of Blue, the pen name of the boy he's been emailing, will be compromised.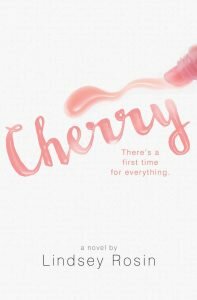 Cherry by Lindsey Rosin
Publisher: Simon Pulse
Release Date: August 16 2016
Layla started it. She announced it super casually to the rest of the girls between bites of frozen yogurt, as if it was just simply another addition to her massive, ever-evolving To Do List. She is determined to have sex for the first time before the end of high school. Initially, the rest of the crew is scandalized, but, once they all admit to wanting to lose their v-cards too, they embark on a quest to do the deed together… separately.
Someone Else's Summer by Rachel Bateman
Publisher: Running Press Kids
Release Date: May 9 2017
When Anna's sister, Storm, dies in a tragic car accident on the night of her high school graduation, Anna is completely lost and her family is torn apart. That is, until she finds Storm's summer bucket list and decides to honor her sister by having the best summer ever—which includes taking an epic road trip to the coast from her sleepy Iowa town.

Our Own Private Universe by Robin Talley
Publisher: Harlequin Teen
Release Date: January 31 2017
Aki knows she's bisexual but the only other person who knows Aki's into guys and girls is her best friend, Lori. When Aki and Lori set off on a church youth-group trip to a small Mexican town for the summer and Aki meets Christa–slightly older, far more experienced–Aki finds herself developing feelings for Christa.

Firsts by Laurie Elizabeth Flynn
Publisher: St. Martin's Griffin
Release Date: January 5th 2016
Seventeen-year-old Mercedes Ayres has an open-door policy when it comes to her bedroom, but only if the guy fulfills a specific criteria: he has to be a virgin. Mercedes lets the boys get their awkward, fumbling first times over with, and all she asks in return is that they give their girlfriends the perfect first time- the kind Mercedes never had herself.
What are some of your favorite sex positive YA books?
Sound off in the comments below!