What May YA books release this week? We have a list of this week's new YA books!
U.S.

Dove Alight (Dove Chronicles #3) by Karen Bao
Publisher: Viking
Release date: May 23rd
Phaet Theta has gone from being a top student to an interplanetary fugitive to the reluctant but fierce leader of a revolution. She finally has a chance at toppling the leaders who've held the Moon captive.

The Fashion Committee by Susan Juby
Publisher: Viking
Release date: May 23rd
Charlie eats, sleeps, and breathes fashion. John forges metal sculptures and couldn't care less about clothes. Whoever wins the fashion competition will win the scholarship of their dreams.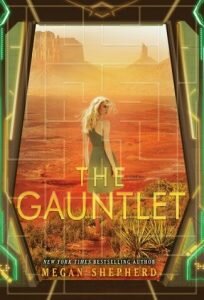 The Gauntlet (The Cage #3) by Megan Shepherd
Publisher: Balzer + Bray
Release date: May 23rd
Cora and her friends have escaped the Kindred station and landed at Armstrong—a supposed haven on a small moon—where they plan to regroup and figure out how to win the Gauntlet.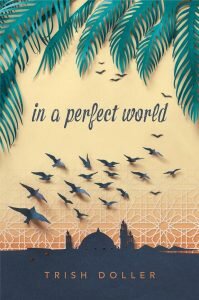 In a Perfect World by Trish Doller
Publisher: Simon Pulse
Release date: May 23rd
Caroline's summer plans are upended when she's expected to spend her summer and her senior year in a foreign country, away from her friends, her home, and everything she's ever known.

Lord of Shadows (The Dark Artifices #2) by Cassandra Clare
Publisher: Margaret K. McElderry Books
Release date: May 23rd
Emma Carstairs has finally avenged her parents. She thought she'd be at peace. But torn between her desire for her parabatai Julian and her desire to protect him, she is anything but calm.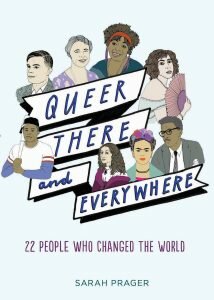 Queer There and Everywhere: 22 People Who Changed the World by Sarah Prager
Publisher: HarperCollins
Release date: May 23rd
Queer author and activist Sarah Prager delves deep into the lives of 22 queer individuals from history who fought, created, and loved on their own terms.

Refuge for Masterminds (Stranje House #3) by Kathleen Baldwin
Publisher: Tor Teen
Release date: May 23rd
Lady Jane Moore has a secret. A secret that must be kept buried. And with Napoleon Bonaparte's invasion of England underway, everyone at Stranje House is already in danger.