What June YA books release this week? We have a list of this week's new YA books!
U.S.

Aftercare Instructions by Bonnie Pipkin
Publisher: Flatiron Books
Release date: June 27th
Gen finds refuge in her boyfriend―until he abandons her at a Planned Parenthood clinic during their appointment to terminate an unwanted pregnancy. The betrayal causes Gen to question everything.

The Beautiful Lost by Luanne Rice
Publisher: Point
Release date: June 27th
When Maia sets off on a road trip in search of her mom, Billy unexpectedly comes along. Maia learns that Billy wants to outrun his past, too. But what will the future hold if they reach their destination?

Eden Summer by Liz Flanagan
Publisher: David Fickling Books
Release date: June 27th
It starts like any other day for Jess. Get up, cover up tattoos, and head to school. But soon it's clear that this is no ordinary day, because Jess's best friend, Eden, isn't at school . . . she's gone missing.

Generation One (Logan Legacies Reborn #1) by Pittacus Lore
Publisher: HarperCollins
Release date: June 27th
Earth's alien allies known as the Garde unleashed their Loric energy that spread throughout the globe. Now human teenagers have begun to develop incredible powers of their own, known as Legacies.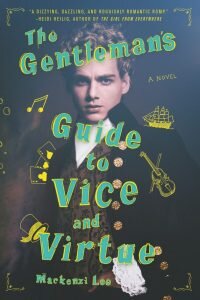 The Gentleman's Guide to Vice and Virtue by Mackenzi Lee
Publisher: Katherine Tegen Books
Release date: June 27th
When British lord Monty makes a reckless decision that turns his trip abroad into a harrowing manhunt, it calls into question everything he knows, including his relationship with the boy he adores.

Girl on the Verge by Pintip Dunn
Publisher: Kensington Teen
Release date: June 27th
When her mother takes in Shelly, Kan's growing discomfort compels her to investigate Shelly's past, she's shocked to find how it much intersects with her own—and just how far Shelly will go to belong…

The Impossible Vastness of Us by Samantha Young
Publisher: Harlequin Teen
Release date: June 27th
And as India grows closer to Finn and befriends Eloise, threatening the facades that hold them together, what's left are truths that are brutal, beautiful and big enough to change them forever…

Into the Hurricane by Neil Connelly
Publisher: Arthur A. Levine Books
Release date: June 27th
Eli and Max both have good reasons to go to the lighthouse on Shackles Island. But neither of them expected the other, nor the storm. Because Hurricane Celeste is roaring toward Shackles Island.

Midnight Jewel (The Glittering Court #2) by Richelle Mead
Publisher: Razorbill
Release date: June 27th
Mira is not like the other Glittering Court girls. She is a war refugee, cast out of her home country and thrust into another. She plans to earn off her marriage contract price, and finally be free.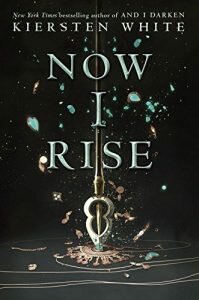 Now I Rise (And I Darken #2) by Kiersten White
Publisher: Delacorte Press
Release date: June 27th
Lada Dracul has no allies. No throne. All she has is what she's always had: herself. After failing to secure the Wallachian throne, Lada is out to punish anyone who dares to cross her path.

Reign of Serpents (Blood of Gods and Royals #3) by Eleanor Herman
Publisher: Harlequin Teen
Release date: June 27th
Prince Alexander's mind has been touched by evil, even as his betrothed travels from afar to unite their kingdoms against a terrible darkness that threatens both realms: the Spirit Eaters.

Genius: The Con (Genius #2) by Leopoldo Gout
Publisher: Feiwel & Friends
Release date: July 3rd
Pursued by the police, the FBI, and most dangerous of all, Kiran Biswas, visionary CEO and evil mastermind, three teen geniuses have to move fast and stay low as they race to save the world.
U.K.

If Birds Fly Back by Carlie Sorosiak
Publisher: HarperTeen
Release date: June 27th
They haven't met, but Linny and Sebastian have one thing in common: an obsession with famous novelist and filmmaker Àlvaro Herrera, who who went missing and has just reappeared.
by Lisa Heathfield
Publisher: Electric Monkey
Release date: June 29th
Rita and Lo, sisters and best friends, have spent their lives flying through air in their trapeze act, never staying in one place for long. Until Lo meets a boy. Suddenly, she wants nothing more than to stay still.