What July YA books release this week? We have a list of this week's new YA books!
U.S.
All the Ways the World Can End by Abby Sher
Publisher: Farrar Straus Giroux
Release date: July 11th
To cope with her stress Lenny is making a list of all the ways the world can end. Then she starts to develop feelings for her dad's doctor―and she thinks he may have feelings for her too.

The Art of Starving by Sam J. Miller
Publisher: HarperTeen
Release date: July 11th
Matt hasn't eaten in days. His stomach stabs and twists inside, pleading for a meal, but Matt won't give in. The hunger clears his mind, keeps him sharp—and he needs to be as sharp as possible.

Ash and Quill (The Great Library #3) by Rachel Caine
Publisher: Berkley
Release date: July 11th
Jess and his band of exiles have fled London, only to find themselves imprisoned. But they have a bargaining chip: the knowledge to build a machine that will break the Library's rule.

Because You Love to Hate Me by Ameriie
Publisher: Bloomsbury USA Children's
Release date: July 11th
In this unique YA anthology, thirteen acclaimed, bestselling authors team up with thirteen influential BookTubers to reimagine fairy tales from the oft-misunderstood villains' points of view.

Chasing Eveline by Leslie Hauser
Publisher: Pen Name Publishing
Release date: July 11th
Ivy isn't ready to lose her mom forever. But the only surefire way to locate her would be at a Chasing Eveline concert. So with help from her lone friend Matt, Ivy hatches a plan to reunite the band.

Colorblind by Leah Harper Bowron
Publisher: SparkPress
Release date: July 11th
The time is 1968. The place is Montgomery, Alabama. Two boys repeatedly bully Miss Annie Loomis–the first African-American teacher and one of her students at the all-white Wyatt Elementary School.

Contribute (Holo Series #2) by Kristy Acevedo
Publisher: Jolly Fish Press
Release date: July 11th
The holograms lied to everyone and only Alex knows. With a secret that could shatter her society, Alex tries to find her place among strangers, convicts, and a rebellion.

The Dragons of Nova (Loom Saga #2) by Elise Kova
Publisher: Keymaster Press
Release date: July 11th
Cvareh returns home to his sky world of Nova with the genius crafter Arianna as his temperamental guest. She possesses all the Xin family needs to turn the tides of a centuries-old power struggle.

Forever in Love (City Love #3) by Susane Colasanti
Publisher: Katherine Tegen Books
Release date: July 11th
Sadie is trying to find the strength to confront a past family trauma and forgive the boy who broke her heart. Darcy needs to figure out how to make it on her own and finally accept the love she deserves.

Fragile Chaos by Amber R. Duell
Publisher: Radiant Teen
Release date: July 11th
Cassia believes gods and goddesses to be just a myth. Enemy to her country and an orphan of the war, she has no time for fairy tales. That's until religious zealots from Theo's sect offer her up as a sacrifice.

Haunt Me by Liz Kessler
Publisher: Candlewick Press
Release date: July 11th
When her family moves, Erin feels instantly at home in her new bedroom — even after she realizes that she's being haunted by Joe, the spirit of the teenage boy who lived in the room before her.

Hello, Sunshine by Leila Howland
Publisher: Disney Hyperion
Release date: July 11th
Becca Harrington is a reject. After being rebuffed by every college on her list, she needs a fresh start, so she packs up everything and moves to LA, giving herself one year to land an acting gig.

I See London, I See France (I See London, I See France #1) by Sarah Mlynowski
Publisher: HarperTeen
Release date: July 11th
Sydney has the perfect summer mapped out. Her plans do not include Leela's cheating ex-boyfriend showing up on the flight to London or falling for the ex-boyfriend's très hot friend.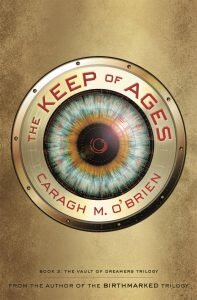 The Keep of Ages (The Vault of Dreamers #3) by Caragh M. O'Brien
Publisher: Roaring Brook Press
Release date: July 11th
When an elusive trail leads her to Grisly Valley, the contaminated ruin of a horror theme park, Rosie has to consider that Berg may once again be manipulating her every move to make her fearful.

The Lake Effect by Erin McCahan
Publisher: Dial Books
Release date: July 11th
Briggs begins a summer of social gaffes. Add to this Abigail, the mystifying girl next door on whom Briggs's charms just won't work, and "the lake effect" is taking on a whole new meaning.

Love and Other Alien Experiences by Kerry Winfrey
Publisher: Feiwel & Friends
Release date: July 11th
Mallory hasn't left the house in sixty-seven days–since the day her dad left. But when she's shockingly nominated for homecoming queen, her life takes a surprising turn.

Rosie Girl by Julie Shepard
Publisher: G.P. Putnam's Sons Books for Young Readers
Release date: July 11th
After her father passes away, seventeen-year-old Rosie is forced to live with her abusive stepmom Lucy and her deadbeat boyfriend, Judd. Rosie resolves to find her birth mom.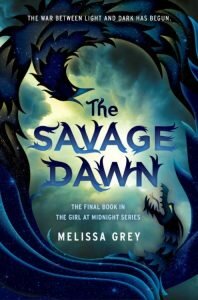 The Savage Dawn (The Girl at Midnight #3) by Melissa Grey
Publisher: Delacorte Press
Release date: July 11th
Echo awakened the Firebird. Now she is the only one with the power to face the darkness she unwittingly unleashed . . . right into the waiting hands of Tanith, the new Dragon Prince.

This Is How It Happened by Paula Stokes
Publisher: HarperTeen
Release date: July 11th
Genevieve Grace can't remember the car crash that killed her boyfriend Dallas, teen music idol. As she slowly pieces together the night of the accident, Genevieve is hit with a sickening sense of dread.

The United Continuums (The Continuum Trilogy #3) by Jessica Brody
Publisher: Turner Publishing
Release date: July 11th
Aero leads a group insurgents from the Second Continuum to overthrow his rival, Supreme General Vinick, and unite his space colony's military forces while Seeker embarks on a secret mission.

Vindicated (Emancipated #3) by M.G. Reyes
Publisher: Katherine Tegen Books
Release date: July 11th
The six Venice Beach housemates have made life-alteringly bad decisions since they were each legally emancipated from their parents, including confronting a killer. And the consequences have been deadly.

Waste of Space by Gina Damico
Publisher: HMH Books for Young Readers
Release date: July 11th
Cram ten teens into a spaceship: that's the premise for reality show Waste of Space. When communication is severed the kids must figure out what to do when this reality show loses its grip on reality.

What to Say Next by Julie Buxbaum
Publisher: Delacorte Press
Release date: July 11th
When an unlikely friendship is sparked between relatively popular Kit and socially isolated David, everyone is surprised. But neither of them predict what they find. Can their friendship survive the truth?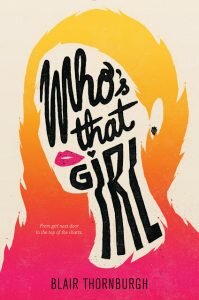 Who's That Girl by Blair Thornburgh
Publisher: HarperTeen
Release date: July 11th
When smoking-hot musician Sebastian Delacroix comes back to town, Nattie is determined to figure out if her brief moment with Sebastian was the stuff love songs are made of—or just a one-hit wonder.
U.K.
by Patrice Lawrence
Publisher: Hodder Children's Books
Release date: July 13th
Indigo is 17 and newly returned to London, having grown up in the care system after being found by her mum's dead body as a toddler. All Indigo wants is to know who she really is.