What January YA books release this week? We have a list of this week's new YA books!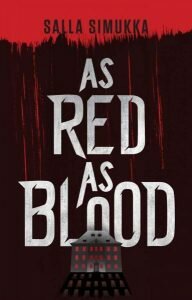 As Red as Blood (Lumikki Andersson #1) by Salla Simukka
Publisher: Crown Books
Release date: January 17th
Seventeen-year-old Lumikki Andersson walks into her school's dark room and finds a stash of wet, crimson-colored money. Thousands of Euros left to dry—splattered with someone's blood.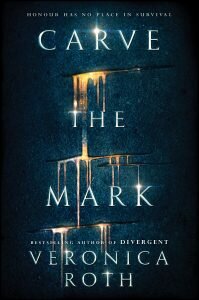 Carve the Mark (Carve the Mark #1) by Veronica Roth
Publisher: Katherine Tegen Books
Release date: January 17th
On a planet where violence and vengeance rule, in a galaxy where some are favored by fate, everyone develops a unique power meant to shape the future. Akos and Cyra's gifts make them vulnerable.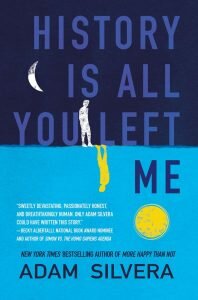 History Is All You Left Me by Adam Silvera
Publisher: Soho Teen
Release date: January 17th
When Griffin's first love and ex-boyfriend, Theo, dies in a drowning accident, his universe implodes. If Griffin is ever to rebuild his future, he must first confront his history, every last heartbreaking piece.

The Radius of Us by Marie Marquardt
Publisher: St. Martin's Griffin
Release date: January 17th
Ninety seconds can change a life — not just daily routine, but who you are as a person. Gretchen Asher knows this, because that's how long a stranger held her body to the ground.

Soulmated (Joining of Souls #1) by Shaila Patel
Publisher: Month9Books
Release date: January 17th
Liam, an Irish royal empath, has been searching for his elusive soulmate. Laxshmi, an Indian-American high school student from a traditional family, faces an ultimatum: medical school or arranged marriage.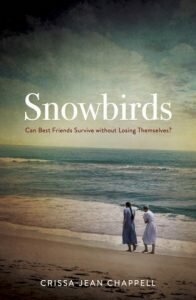 Snowbirds by Crissa-Jean Chappell
Publisher: Merit Press
Release date: January 18th
Alice is in the middle of "Rumspringa," a season in which Amish teens try out forbidden temptations, in order to get them out of their system. Then, one night after just such a party, Alice vanishes.