Maybe you don't want to cull through our giant lists of weekly releases and just want to know the best things to snag this month. So here's a list of 8 June YA books to watch for!

Spellbook of the Lost and Found by Moïra Fowley-Doyle
Publisher: Corgi Children's
Release date: June 1st
One stormy summer night, Olive and her best friend, Rose, begin to lose things. It starts with simple items like hair clips and jewellery, but soon it's clear that Rose has lost something bigger; something she won't talk about. Then Olive meets three wild, mysterious strangers: Ivy, Hazel and Rowan. Like Rose, they're mourning losses – and holding tight to secrets. When they discover the ancient spellbook, full of hand-inked charms to conjure back lost things, they realise it might be leading them towards secrets that were never meant to be found.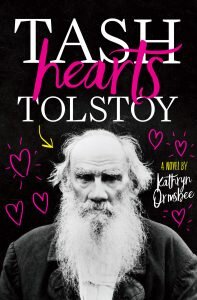 Tash Hearts Tolstoy by Kathryn Ormsbee
Publisher: Simon & Schuster Books for Young Readers
Release date: June 6th
After a shout-out from one of the Internet's superstar vloggers, Natasha "Tash" Zelenka finds herself and her obscure, amateur web series, Unhappy Families, thrust into the limelight: She's gone viral. Her show is a modern adaptation of Anna Karenina—written by Tash's literary love, Tolstoy. And when Unhappy Families is nominated for a Golden Tuba award, Tash's cyber-flirtation with Thom Causer, a fellow award nominee, suddenly has the potential to become something IRL—if she can figure out how to tell said crush that she's romantic asexual.

The Unlikelies by Carrie Firestone
Publisher: Little, Brown
Release date: June 6th
Rising high school senior Sadie is bracing herself for a long, lonely, and boring summer. But things take an unexpected turn when she steps in to help rescue a baby in distress and a video of her good deed goes viral. Suddenly internet-famous, Sadie's summer changes for the better when she's introduced to other "hometown heroes." These five very different teens form an unlikely alliance to secretly right local wrongs, but soon get in over their heads.

Down Among the Sticks and Bones (Wayward Children #2) by Seanan McGuire
Publisher: Tor Books
Release date: June 13th
Twin sisters Jack and Jill were seventeen when they found their way home and were packed off to Eleanor West's Home for Wayward Children. This is the story of what happened first. Jacqueline was polite and quiet. Jillian was a bit of a tom-boy. They were twelve when they walked down the impossible staircase and discovered that the pretense of love can never be enough to prepare you a life filled with magic in a land filled with mad scientists and death and choices.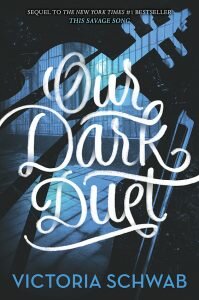 Our Dark Duet (Monsters of Verity #2) by Victoria Schwab
Publisher: Greenwillow
Release date: June 13th
Nearly six months after Kate and August were first thrown together, the war between the monsters and the humans is terrifying reality. In Verity, August has become the leader he never wished to be, and in Prosperity, Kate has become the ruthless hunter she knew she could be. When a new monster emerges from the shadows—one who feeds on chaos and brings out its victim's inner demons—it lures Kate home. She'll face a monster she thought she killed, a boy she thought she knew, and a demon all her own.

Saints and Misfits by S.K. Ali
Publisher: Salaam Reads
Release date: June 13th
Janna Yusuf knows a lot of people can't figure out what to make of her…an Arab Indian-American hijabi teenager who is a Flannery O'Connor obsessed book nerd, aspiring photographer, and sometime graphic novelist is not exactly easy to put into a box. She is trying to decide what kind of person she wants to be, and what it means to be a saint, a misfit, or a monster. Except she knows a monster…one who happens to be parading around as a saint…Will she be the one to call him out on it? What will people in her tightknit Muslim community think of her then?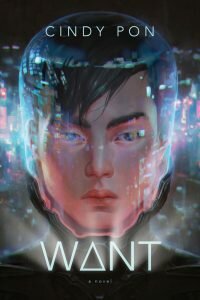 Want by Cindy Pon
Publisher: Simon Pulse
Release date: June 13th
Jason Zhou survives in a divided society where the elite use their wealth to buy longer lives. The rich wear special suits, protecting them from the pollution and viruses that plague the city, while those without suffer illness and early deaths. Jin Corp not only manufactures the special suits the rich rely on, but they may also be manufacturing the pollution that makes them necessary. Frustrated by his city's corruption and still grieving the loss of his mother who died as a result of it, Zhou is determined to change things, no matter the cost.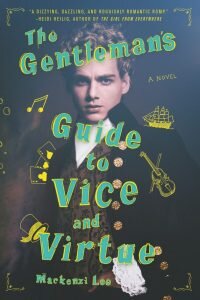 The Gentleman's Guide to Vice and Virtue by Mackenzi Lee
Publisher: Katherine Tegen Books
Release date: June 27th
Monty's quest for a life filled with pleasure and vice is coming to an end. Not only does his father expect him to take over the family's estate, but Monty is also nursing an impossible crush on his best friend and traveling companion, Percy. Still, Monty vows to make his yearlong tour of Europe one last hedonistic hurrah and flirt with Percy from Paris to Rome. But when one of Monty's reckless decisions turns their trip into a harrowing manhunt that spans across Europe, it calls into question everything he knows, including his relationship with the boy he adores.
What book are you most excited for? Sound off in the comments below!