Welcome to A Variety of Brains. Are you looking for a neurodiverse book? I've got it listed for you. This week, I'm spotlighting suicidal, self-harming, or depressed main characters.
A lot of these may not be good representation. It could even be most of them, but that's not my call to make. On my last few major lists like this for YA Interrobang, I pulled any books I knew were problematic, but I hesitate to do that with this one, simply because neurodiversity in itself is incredibly diverse. Take, for example, the way that anxiety manifests itself varies from person to person.
Some experiences will feel true to some readers, but those same experiences could be triggering for others. I don't want to deny anyone the chance to find themselves in the pages. Before picking up any of these books, please look at reviews, ask friends, make sure that what's in these pages won't harm you. I can't tell you what won't work for you, what will hurt you, and I can't vet all of these books. Please, please be careful.

America by E.R. Frank
Publisher: Atheneum Books for Young Readers
Release date: August 1 2013
America, a foulmouthed-yet-endearing 16-year-old, attempts suicide and is placed in the care of psychiatrists at Ridgeway mental hospital. There he learns to cope with a past filled with neglect and mistreatment with the help of Dr. B. Alternating between America's present- day stay at the hospital and his past, living in the care of his older brothers, America is a stark exploration of the mind of an inner-city kid.
Aspen

by Rebekah Crane
Publisher: In This Together Media
Release date: June 5 2014
Aspen doesn't want to remember the car accident that killed Katelyn Ryan, a sleek-haired popular soccer player. But forgetting is hard, because Katelyn may have died but she didn't leave. Her ghost is following Aspen around, and heading into senior year, it's kind of a problem. With her therapist begging her to remember all the things she wants to forget, Aspen is thrust into a vivid, challenging world she can't control … and doesn't want to.

Backlash by Sarah Darer Littman
Publisher: Scholastic Press
Release date: April 28 2015
She thought that Christian liked her, that he was finally going to ask her to his school's homecoming dance. They've been talking online for weeks, so what's with the sudden change? And where does he get off saying horrible things on her wall? Even worse – are they true? It's been a long time since Lara's felt this bad, this depressed, this ugly. She's worked really hard to become pretty and happy and make new friends after what happened in middle school.

Bad Blood by Demitria Lunetta
Publisher: Delacorte Books for Young Readers
Release date: March 14 2017
All sixteen-year-old Heather MacNair wants is to feel normal, to shed the intense paranoia she's worn all year like a scratchy sweater. After her compulsion to self-harm came to light, Heather was kept under her doctor's watchful eye. Her family thinks she's better — and there's nothing she wants more than for that to be true. She still can't believe she's allowed to spend her summer vacation as she always does: at her aunt's home in Scotland, where she has lots of happy memories. Far away from all her problems save one: she can't stop carving the Celtic knot that haunts her dreams into her skin.

Break by Hannah Moskowitz
Publisher: Simon Pulse
Release date: August 25 2009
Jonah is on a mission to break every bone in his body. Everyone knows that broken bones grow back stronger than they were before. And Jonah wants to be stronger—needs to be stronger—because everything around him is falling apart. Breaking, and then healing, is Jonah's only way to cope with the stresses of home, girls, and the world on his shoulders. When Jonah's self-destructive spiral accelerates and he hits rock bottom, will he find true strength or surrender to his breaking point?
by Julie Anne Peters
Publisher: Disney-Hyperion
Release date: January 5 2010
Daelyn Rice is broken beyond repair, and after a string of botched suicide attempts, she's determined to get her death right. She starts visiting a website for "completers" to blog about her life, uncovering a history of bullying that goes back to kindergarten. When she's not on the Web, Daelyn's at her private school, where she's known as the freak who doesn't talk. Then, a boy named Santana begins to sit with her after school while she's waiting to for her parents to pick her up. Even though she's made it clear that she wants to be left alone, Santana won't give up. And it's too late for Daelyn to be letting people into he life… isn't it?

Chime by Franny Billingsley
Publisher: Dial Books
Release date: March 17 2011
Before Briony's stepmother died, she made sure Briony blamed herself for all the family's hardships. Now Briony has worn her guilt for so long it's become a second skin. She often escapes to the swamp, where she tells stories to the Old Ones, the spirits who haunt the marshes. But only witches can see the Old Ones, and in her village, witches are sentenced to death. Briony lives in fear her secret will be found out, even as she believes she deserves the worst kind of punishment. Then Eldric comes along with his golden lion eyes and mane of tawny hair. He's as natural as the sun, and treats her as if she's extraordinary. And everything starts to change. As many secrets as Briony has been holding, there are secrets even she doesn't know.

Cracked by K.M. Walton
Publisher: Simon Pulse
Release date: January 3 2012
Victor hates his life. He has no friends, gets beaten up at school, and his parents are always criticizing him. Tired of feeling miserable, Victor takes a bottle of his mother's sleeping pills — only to wake up in the hospital. Bull is angry, and takes all of his rage out on Victor. That makes him feel better, at least a little. But it doesn't stop Bull's grandfather from getting drunk and hitting him. So Bull tries to defend himself with a loaded gun. When Victor and Bull end up as roommates in the same psych ward, there's no way to escape each other or their problems. Which means things are going to get worse — much worse — before they get better….

Cracked Up to Be by Courtney Summers
Publisher: St. Martin's Griffin
Release date: December 23 2008
When "Perfect" Parker Fadley starts drinking at school and failing her classes, all of St. Peter's High goes on alert. How has the cheerleading captain, girlfriend of the most popular guy in school, consummate teacher's pet, and future valedictorian fallen so far from grace? Parker doesn't want to talk about it. She'd just like to be left alone, to disappear, to be ignored. But her parents have placed her on suicide watch and her counselors are demanding the truth.

Crash Into Me by Albert Borris
Publisher: Simon Pulse
Release date: July 7 2009
Owen, Frank, Audrey, and Jin-Ae have one thing in common: they all want to die. When they meet online after each attempts suicide and fails, the four teens make a deadly pact: they will escape together on a summer road trip to visit the sites of celebrity suicides…and at their final destination, they will all end their lives. As they drive cross-country, bonding over their dark impulses, sharing their deepest secrets and desires, living it up, hooking up, and becoming true friends, each must decide whether life is worth living – or if there's no turning back.

Cut by Patricia McCormick
Publisher: Push
Release date: October 30 2000
Callie cuts herself. Never too deep, never enough to die. But enough to feel the pain. Enough to feel the scream inside. Now she's at Sea Pines, a "residential treatment facility" filled with girls struggling with problems of their own. Callie doesn't want to have anything to do with them. She doesn't want to have anything to do with anyone. She won't even speak. But Callie can only stay silent for so long…

Damsel Distressed by Kelsey Macke
Publisher: Spencer Hill Contemporary
Release date: October 14 2014
Imogen Keegen has never had a happily ever after–in fact, she doesn't think they are possible. Ever since her mother's death seven years ago, Imogen has pulled herself in and out of therapy, struggled with an "emotionally disturbed" special ed. label, and loathed her perma-plus-sized status. When Imogen's new stepsister, the evil and gorgeous Ella Cinder, moves in down the hall, Imogen begins losing grip on the pieces she's been trying to hold together. The only things that gave her solace–the theatre, cheese fries, and her best friend, Grant–aren't enough to save her from her pain this time.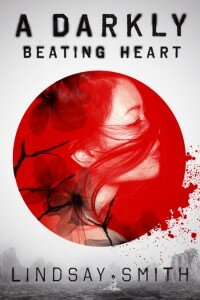 A Darkly Beating Heart by Lindsay Smith
Publisher: Roaring Brook Press
Release date: October 25 2016
No one knows what to do with Reiko. She is full of hatred. All she can think about is how to best hurt herself and the people closest to her. After a failed suicide attempt, Reiko's parents send her from their Seattle home to spend the summer with family in Japan to learn to control her emotions. But while visiting Kuramagi, a historic village preserved to reflect the nineteenth-century Edo period, Reiko finds herself slipping back in time into the life of Miyu, a young woman even more bent on revenge than Reiko herself. Reiko loves being Miyu, until she discovers the secret of Kuramagi village, and must face down Miyu's demons as well as her own.

The Death of Jayson Porter by Jaime Adoff
Publisher: Jump at the Sun
Release date: April 29 2008
Sixteen-year-old Jayson Porter wants to believe things will get better. But the harsh realities of his life never seem to change. Living in the inland-Florida projects with his abusive mother, he tries unsuccessfully to fit in at his predominantly white school, while struggling to maintain even a thread of a relationship with his drug-addicted father. As the pressure mounts, there's only one thing Jayson feels he has control over-the choice of whether to live or die.

Dr. Bird's Advice for Sad Poets by Evan Roskos
Publisher: HMH Books for Young Readers
Release date: March 5 2013
Sixteen-year-old James Whitman has been yawping (à la Whitman) at his abusive father ever since he kicked his beloved older sister, Jorie, out of the house. James's painful struggle with anxiety and depression—along with his ongoing quest to understand what led to his self-destructive sister's exile—make for a heart-rending read, but his wild, exuberant Whitmanization of the world and keen sense of humor keep this emotionally charged debut novel buoyant.

Drowning Instinct by Ilsa J. Bick
Publisher: Lerner Publishing Group
Release date: February 1 2012
Jenna Lord's first sixteen years were not exactly a fairytale. Her father is a controlling psycho and her mother is a drunk. She used to count on her older brother—until he shipped off to Afghanistan. And then, of course, there was the time she almost died in a fire. Mitch Anderson is many things: A dedicated teacher and coach. A caring husband. A man with a certain… magnetism.

Empty by K.M. Walton
Publisher: Simon Pulse
Release date: January 1 2013
Dell is used to disappointment. Ever since her dad left, it's been one let down after another. But no one—not even her best friend—gets all the pain she's going through. So Dell hides behind self-deprecating jokes and forced smiles. Then the one person she trusts betrays her. Dell is beyond devastated. Without anyone to turn to for comfort, her depression and self-loathing spin out of control. But just how far will she go to make all of the heartbreak and name-calling stop?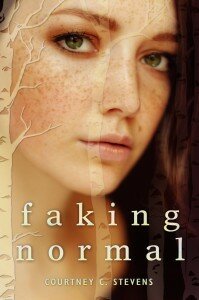 Faking Normal by Courtney C. Stevens
Publisher: HarperTeen
Release date: February 25 2014
Alexi Littrell hasn't told anyone what happened to her over the summer. Ashamed and embarrassed, she hides in her closet and compulsively scratches the back of her neck, trying to make the outside hurt more than the inside does. When Bodee Lennox, the quiet and awkward boy next door, comes to live with the Littrells, Alexi discovers an unlikely friend in "the Kool-Aid Kid," who has secrets of his own. As they lean on each other for support, Alexi gives him the strength to deal with his past, and Bodee helps her find the courage to finally face the truth.

Fat Kid Rules the World by K.L. Going
Publisher: G.P. Putnam's Sons
Release date: June 23 2003
Troy Billings is seventeen, 296 pounds, friendless, utterly miserable, and about to step off a New York subway platform in front of an oncoming train. Until he meets Curt MacCrae, an emaciated, semi-homeless, high school dropout guitar genius, the stuff of which Lower East Side punk rock legends are made. Never mind that Troy's dad thinks Curt's a drug addict and Troy's brother thinks Troy's the biggest (literally) loser in Manhattan. Soon, Curt has recruited Troy as his new drummer, even though Troy can't play the drums. Together, Curt and Troy will change the world of punk, and Troy's own life, forever.

Forgive Me, Leonard Peacock by Matthew Quick
Publisher: Little, Brown Books for Young Readers
Release date: August 13 2013
Today is Leonard Peacock's birthday. It is also the day he hides a gun in his backpack. Because today is the day he will kill his former best friend, and then himself, with his grandfather's P-38 pistol. But first he must say good-bye to the four people who matter most to him: his Humphrey Bogart-obsessed next-door neighbor, Walt; his classmate, Baback, a violin virtuoso; Lauren, the Christian homeschooler he has a crush on; and Herr Silverman, who teaches the high school's class on the Holocaust. Speaking to each in turn, Leonard slowly reveals his secrets as the hours tick by and the moment of truth approaches.

Get Well Soon by Julie Halpern
Publisher: Feiwel & Friends
Release date: October 2 2007
Anna Bloom is depressed — so depressed that her parents have committed her to a mental hospital with a bunch of other messed-up teens. Here she meets a roommate with a secret (and a plastic baby), a doctor who focuses way too much on her weight, and a cute, shy boy who just might like her. But wait! Being trapped in a loony bin isn't supposed to be about making friends, losing weight, and having a crush, is it?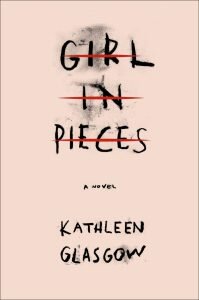 Girl in Pieces by Kathleen Glasgow
Publisher: Delacorte Press
Release date: August 30 2016
Charlotte Davis is in pieces. At seventeen she's already lost more than most people lose in a lifetime. But she's learned how to forget. The broken glass washes away the sorrow until there is nothing but calm. You don't have to think about your father and the river. Your best friend, who is gone forever. Or your mother, who has nothing left to give you. Every new scar hardens Charlie's heart just a little more, yet it still hurts so much. It hurts enough to not care anymore, which is sometimes what has to happen before you can find your way back from the edge.

The Girls of No Return by Erin Saldin
Publisher: Arthur A. Levine Books
Release date: February 1 2012
The Alice Marshall School, set within a glorious 2-million acre wilderness area, is a place where teenage girls are sent to escape their histories and themselves. Lida Wallace has tried to negate herself in every way possible. At Alice Marshall, she meets Elsa Boone, Jules, and Gia Longchamps, whose glamour entrances the entire camp. As the girls prepare for a wilderness trek, Lida is both thrilled and terrified to be chosen as Gia's friend. Everyone has their secrets – the "Things" they try to protect; and when those come out, the knives do as well.

How I Made it to Eighteen by Tracy White
Publisher: Roaring Brook Press
Release date: June 8 2010
How do you know if you're on the verge of a nervous breakdown? For seventeen-year-old Stacy Black, it all begins with the smashing of a window. After putting her fist through the glass, she checks into a mental hospital. Stacy hates it there but despite herself slowly realizes she has to face the reasons for her depression to stop from self-destructing. Based on the author's experiences, How I Made it to Eighteen is a frank portrait of what it's like to struggle with self-esteem, body image issues, drug addiction, and anxiety

Identical by Ellen Hopkins
Publisher: Margaret K. McElderry Books
Release date: August 26 2008
Kaeleigh and Raeanne are identical down to the dimple. As daughters of a district-court judge father and a politician mother, they are an all-American family – on the surface. Behind the facade each sister has her own dark secret, and that's where their differences begin. For Kaeleigh, she's the misplaced focus of Daddy's love, intended for a mother whose presence on the campaign trail means absence at home. All that Raeanne sees is Daddy playing a game of favorites — and she is losing. If she has to lose, she will do it on her own terms, so she chooses drugs, alcohol, and sex. Secrets like the ones the twins are harboring are not meant to be kept – from each other or anyone else.

Impulse by Ellen Hopkins
Publisher: Margaret K. McElderry Books
Release date: January 23 2007
Three lives, three different paths to the same destination: Aspen Springs, a psychiatric hospital for those who have attempted the ultimate act – suicide. Vanessa is beautiful and smart, but her secrets keep her answering the call of the blade. Tony, after suffering a painful childhood, can only find peace through pills. And Conner, outwardly, has the perfect life. But dig a little deeper and find a boy who is in constant battle with his parents, his life, himself. Now they have a second chance, and just maybe, with each other's help, they can find their way to a better life – but only if they're strong and can fight the demons that brought them here in the first place.

It's Kind of a Funny Story by Ned Vizzini
Publisher: Hyperion
Release date: March 21 2006
Ambitious New York City teenager Craig Gilner is determined to succeed at life – which means getting into the right high school to get into the right job. But once Craig aces his way into Manhattan's Executive Pre-Professional High School, the pressure becomes unbearable. He stops eating and sleeping until, one night, he nearly kills himself. Craig's suicidal episode gets him checked into a mental hospital, where his new neighbors include a transsexual sex addict, a girl who has scarred her own face with scissors, and the self-elected President Armelio. There, Craig is finally able to confront the sources of his anxiety.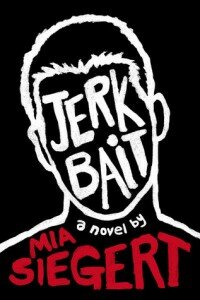 Jerkbait by Mia Siegert
Publisher: Jolly Fish Press
Release date: May 1 2016
Even though they're identical, Tristan isn't close to his twin Robbie at all — until Robbie tries to kill himself. Forced to share a room to prevent Robbie from hurting himself, the brothers begin to feel the weight of each other's lives on the ice, and off. Tristan starts seeing his twin not as a hockey star whose shadow Tristan can't escape, but a struggling gay teen terrified about coming out in the professional sports world.

Lovely, Dark and Deep by Amy McNamara
Publisher: Simon & Schuster Books for Young Readers
Release date: October 16 2012
Since the night of the crash, Wren Wells has been running away. Though she lived through the accident that killed her boyfriend Patrick, the girl she used to be didn't survive. Instead of heading off to college as planned, Wren retreats to her father's studio in the far-north woods of Maine. Somewhere she can be alone. Then she meets Cal Owen. Dealing with his own troubles, Cal's hiding out too. When the chemistry between them threatens to pull Wren from her hard-won isolation, Wren has to choose: risk opening her broken heart to the world again, or join the ghosts who haunt her.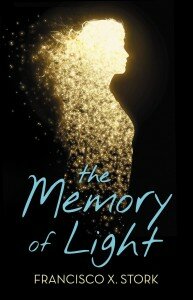 The Memory of Light by Francisco X. Stork
Publisher: Arthur A. Levine Books
Release date: January 26 2016
Vicky Cruz shouldn't be alive. That's what she thinks, anyway—and why she tried to kill herself. But then she arrives at Lakeview Hospital, where she meets Mona, the live wire; Gabriel, the saint; E.M., always angry; and Dr. Desai, a quiet force. With stories and honesty, kindness and hard work, they push her to reconsider her life before Lakeview, and offer her an acceptance she's never had. Yet Vicky's newfound peace is as fragile as the roses that grow around the hospital.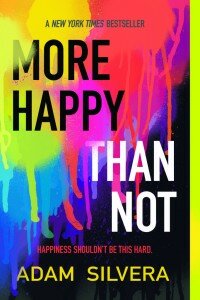 More Happy Than Not by Adam Silvera
Publisher: Soho Teen
Release date: June 2 2015
In the months after his father's suicide, it's been tough for 16-year-old Aaron Soto to find happiness again–but he's still gunning for it. With the support of his girlfriend Genevieve and his overworked mom, he's slowly remembering what that might feel like. But grief and the smile-shaped scar on his wrist prevent him from forgetting completely. When Genevieve leaves for a couple of weeks, Aaron spends all his time hanging out with this new guy, Thomas. Aaron's crew notices, and they're not exactly thrilled. But Aaron can't deny the happiness Thomas brings or how Thomas makes him feel safe from himself, despite the tensions their friendship is stirring with his girlfriend and friends.

My Beating Teenage Heart by C.K. Kelly Martin
Publisher: Random House Books for Young Readers
Release date: September 27 2011
Ashlyn Baptiste is falling. One moment she was nothing, and then suddenly, she's plummeting through a sea of stars. Is she in a coma? She doesn't remember dying, and she has no memories of the life she left behind. All she knows is that she's trapped in a consciousness without a body and she's spending every moment watching a stranger. Breckon Cody's on the edge. He's being ripped apart by grief so intense it literally hurts to breathe. On the surface, Breckon is trying to hold it together for his family and his girlfriend, but underneath he's barely hanging on. Even though she didn't know him in life, Ashlyn sees Breckon's pain, and she's determined to find a way help him.

My Heart and Other Black Holes by Jasmine Warga
Publisher: Balzer + Bray
Release date: February 10 2015
Sixteen-year-old physics nerd Aysel is obsessed with plotting her own death. With a mother who can barely look at her without wincing, classmates who whisper behind her back, and a father whose violent crime rocked her small town, Aysel is ready to turn her potential energy into nothingness. There's only one problem: she's not sure she has the courage to do it alone. But once she discovers a website with a section called Suicide Partners, Aysel's convinced she's found her solution: a teen boy with the username FrozenRobot (aka Roman) who's haunted by a family tragedy is looking for a partner.

A Not-So-Simple Life by Melody Carlson
Publisher: Multnomah
Release date: July 15 2008
Fifteen-year-old Maya Stark seems to have it all – fame, fortune, a Beverly Hills lifestyle, and an eighties pop star dad who's making a comeback. But looks can be deceiving, and on the inside, Maya is miserable. To make matters worse, her mother has returned to using drugs and is quickly depleting their finances. In a plan to become emancipated from her messed-up mom, Maya takes a job on Rodeo Drive. Selling designer clothes compromises Maya's earth-friendly "green girl" values, but she is desperate. Just when Maya thinks she's got it all worked out, her life caves in. Her mom "embezzles" Maya's savings and is later arrested on DUI and cocaine possession charges and is facing jail time. With nowhere to live, Maya is sent to spend the summer with her relatives.

Permanent Record by Leslie Stella
Publisher: Skyscape
Release date: March , 2013
For Badi Hessamizadeh, life is a series of humiliations. After withdrawing from public school under mysterious circumstances, Badi enters Magnificat Academy. To make things "easier," his dad has even given him a new name: Bud Hess. Grappling with his Iranian-American identity, clinical depression, bullying, and a barely bottled rage, Bud is an outcast who copes by resorting to small revenges and covert acts of defiance, but the pressures of his home life, plummeting grades, and the unrequited affection of his new friend prime him for a more dangerous revolution.

Play On by Michelle Smith
Publisher: Spencer Hill Press
Release date: April 21 2015
In the small town of Lewis Creek, baseball is everything. Especially for all-star pitcher Austin Braxton, who has a one-way ticket out of town with his scholarship to a top university. All that stands between him and a new start is one final season. But when Austin starts flunking Chemistry, his picture-perfect future is in jeopardy. A failing grade means zero playing time, and zero playing time means no scholarship. Enter Marisa Marlowe, the new girl in town who gets a job at his momma's flower shop. Not only is Marisa some home-schooled super-genius, she's also a baseball fanatic and more than willing to help Austin study.

The Program by Suzanne Young
Publisher: Simon Pulse
Release date: April 30 2013
Sloane knows better than to cry in front of anyone. With suicide now an international epidemic, one outburst could land her in The Program, the only proven course of treatment. Sloane's parents have already lost one child; Sloane knows they'll do anything to keep her alive. She also knows that everyone who's been through The Program returns as a blank slate. Because their depression is gone — but so are their memories. Under constant surveillance at home and at school, Sloane puts on a brave face and keeps her feelings buried as deep as she can. The only person Sloane can be herself with is James. He's promised to keep them both safe and out of treatment, and Sloane knows their love is strong enough to withstand anything. But despite the promises they made to each other, it's getting harder to hide the truth.

Rage by Jackie Morse Kessler
Publisher: Harcourt Graphia
Release date: April 4 2011
Missy didn't mean to cut so deep. But after the party where she was humiliated in front of practically everyone in school, who could blame her for wanting some comfort? Sure, most people don't find comfort in the touch of a razor blade, but Missy always was . . . different.That's why she was chosen to become one of the Four Horsemen of the Apocalypse: War. Now Missy wields a new kind of blade—a big, brutal sword that can cut down anyone and anything in her path. But it's with this weapon in her hand that Missy learns something that could help her triumph over her own pain: control.

Revolution by Jennifer Donnelly
Publisher: Delacorte Books for Young Readers
Release date: October 12 2010
Andi Alpers is on the edge. She's angry at her father for leaving, angry at her mother for not being able to cope, and heartbroken by the loss of her younger brother. And she's about to be expelled from Brooklyn Heights' most prestigious private school when her father intervenes. Now Andi must accompany him to Paris for winter break. Alexandrine Paradis lived over two centuries ago. She dreamed of making her mark on the Paris stage, but a fateful encounter with a doomed prince of France cast her in a tragic role she didn't want—and couldn't escape. Two girls, two centuries apart. One never knowing the other. But when Andi finds Alexandrine's diary, she recognizes something in her words and is moved to the point of obsession.

Sorta Like a Rock Star by Matthew Quick
Publisher: Little, Brown and Company
Release date: May 1 2010
Amber Appleton lives in a bus. Ever since her mom's boyfriend kicked them out, Amber, her mom, and her totally loyal dog, Bobby Big Boy (aka Thrice B) have been camped out in the back of Hello Yellow (the school bus her mom drives). Still, Amber, the self-proclaimed princess of hope and girl of unyielding optimism, refuses to sweat the bad stuff. But when a fatal tragedy threatens Amber's optimism—and her way of life, can Amber continue to be the rock star of hope? With an oddball cast of characters, and a heartwarming, inspiring story, this novel unveils a beautifully beaten-up world of laughs, loyalty, and hard-earned hope.

Scars by Cheryl Rainfield
Publisher: Westside Books
Release date: March 24 2010
Kendra, fifteen, hasn't felt safe since she began to recall devastating memories of childhood sexual abuse, especially because she still can't remember the most important detail– her abuser's identity. Frightened, Kendra believes someone is always watching and following her, leaving menacing messages only she understands. If she lets her guard down even for a minute, it could cost Kendra her life. To relieve the pressure, Kendra cuts; aside from her brilliantly expressive artwork, it's her only way of coping. But the truth about Kendra's abuse is just waiting to explode, with startling unforeseen consequences.

Suicide Notes by Michael Thomas Ford
Publisher: HarperTeen
Release date: October 14 2008
Fifteen-year-old Jeff wakes up on New Year's Day to find himself in the hospital. Make that the psychiatric ward. With the nutjobs. Clearly, this is all a huge mistake. Forget about the bandages on his wrists and the notes on his chart. Forget about his problems with his best friend, Allie, and her boyfriend, Burke. Jeff's perfectly fine, perfectly normal, not like the other kids in the hospital with him. Now they've got problems. But a funny thing happens as his forty-five-day sentence drags on: the crazies start to seem less crazy.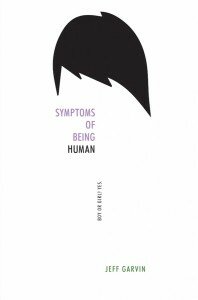 Symptoms of Being Human by Jeff Garvin
Publisher: Balzer + Bray
Release date: February 2 2016
Riley Cavanaugh is many things: Punk rock. Snarky. Rebellious. And gender fluid. Some days Riley identifies as a boy, and others as a girl. The thing is… Riley isn't exactly out yet. On the advice of a therapist, Riley starts an anonymous blog to vent those pent-up feelings and tell the truth of what it's REALLY like to be a gender fluid teenager. But just as Riley's starting to settle in at school — even developing feelings for a mysterious outcast— the blog goes viral, and an unnamed commenter discovers Riley's real identity, threatening exposure.

This is Not a Test by Courtney Summers
Publisher: St. Martin's Griffin
Release date: June 19 2012
It's the end of the world. Six students have taken cover in Cortege High but shelter is little comfort when the dead outside won't stop pounding on the doors. One bite is all it takes to kill a person and bring them back as a monstrous version of their former self. To Sloane Price, that doesn't sound so bad. Six months ago, her world collapsed and since then, she's failed to find a reason to keep going. Now seems like the perfect time to give up. As Sloane eagerly waits for the barricades to fall, she's forced to witness the apocalypse through the eyes of five people who actually want to live.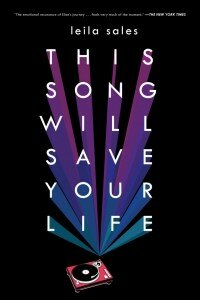 This Song Will Save Your Life by Leila Sales
Publisher: Farrar, Straus & Giroux Books for Young Readers
Release date: September 17 2013
Making friends has never been Elise Dembowski's strong suit. All throughout her life, she's been the butt of every joke and the outsider in every conversation. When a final attempt at popularity fails, Elise nearly gives up. Then she stumbles upon a warehouse party where she meets Vicky, a girl in a band who accepts her; Char, a cute, yet mysterious disc jockey; Pippa, a carefree spirit from England; and most importantly, a love for DJing.

Try Not to Breathe by Jennifer R. Hubbard
Publisher: Viking Books for Young Readers
Release date: January 19 2012
Learning to live is more than just choosing not to die, as sixteen-year-old Ryan discovers in the year following his suicide attempt. Despite his mother's anxious hovering and the rumors at school, he's trying to forget the darkness from which he has escaped. But it doesn't help that he's still hiding guilty secrets, or that he longs for a girl who may not return his feelings. Then he befriends Nicki, who is using psychics to seek contact with her dead father. This unlikely friendship thaws Ryan to the point where he can face the worst in himself. He and Nicki confide in one another the things they never thought they'd tell anyone — but their confessions are trickier than they seem, and the fallout tests the bounds of friendship and forgiveness.

The View From Who I Was by Heather Sappenfield
Publisher: Flux
Release date: January 8 2015
On a cold Colorado night, Oona Antunes leaves Crystal High's Winter Formal, walks deep into the woods, and lies down in the snow to die. She awakens in the hospital, suffering the effects of frostbite and hypothermia. But her physical injuries aren't nearly as painful as the wound she can't name, the one she feels cutting deep into the core of who she is. While recovering from her suicide attempt, Oona discovers that the roots of her problems go beyond herself. To fully understand what happened that night in the woods, she must confront not only her own pain but the hidden past that's suffocating someone she loves.

Walkaway by Alden R. Carter
Publisher: Holiday House
Release date: August 1 2008
Andy has had enough of his dysfunctional family's impossible problems: his father's alcoholism, his mother's advoidance tactics, his older brother's condescension. He's walking away from it all–physically into the wilderness of the Wisconsin woods and mentally into the dark reaches of his own troubled mind.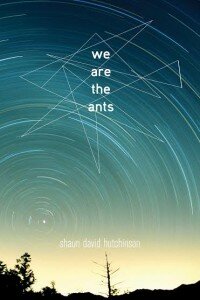 We Are the Ants by Shaun David Hutchinson
Publisher: Simon Pulse
Release date: January 19 2016
Henry knows that his mom is struggling to keep the family together, and coping by chain-smoking cigarettes. He knows that his older brother is a college dropout with a pregnant girlfriend. He knows that he is slowly losing his grandmother to Alzheimer's. And he knows that his boyfriend committed suicide last year. What Henry doesn't know is why the aliens chose to abduct him when he was thirteen, and he doesn't know why they continue to steal him from his bed and take him aboard their ship. He doesn't know why the world is going to end or why the aliens have offered him the opportunity to avert the impending disaster by pressing a big red button. But they have. And they've only given him 144 days to make up his mind.

When Reason Breaks by Cindy L. Rodriguez
Publisher: Bloomsbury USA Children's
Release date: February 10 2015
A Goth girl with an attitude problem, Elizabeth Davis must learn to control her anger before it destroys her. Emily Delgado appears to be a smart, sweet girl, with a normal life, but as depression clutches at her, she struggles to feel normal. Both girls are in Ms. Diaz's English class, where they connect to the words of Emily Dickinson. Both are hovering on the edge of an emotional precipice. One of them will attempt suicide. And with Dickinson's poetry as their guide, both girls must conquer their personal demons to ever be happy.

When We Collided by Emery Lord
Publisher: Bloomsbury USA Children's
Release date: April 5 2016
Jonah never thought a girl like Vivi would come along. Vivi didn't know Jonah would light up her world. Neither of them expected a summer like this…a summer that would rewrite their futures. In an unflinching story about new love, old wounds, and forces beyond our control, two teens find that when you collide with the right person at just the right time, it will change you forever.

Will Grayson, Will Grayson by John Green and David Levithan
Publisher: Dutton Books
Release date: April 6 2010
Will Grayson meets Will Grayson. One cold night, in a most unlikely corner of Chicago, two strangers are about to cross paths. From that moment on, their world will collide and lives intertwine. It's not that far from Evanston to Naperville, but Chicago suburbanites Will Grayson and Will Grayson might as well live on different planets. When fate delivers them both to the same surprising crossroads, the Will Graysons find their lives overlapping and hurtling in new and unexpected directions. With a push from friends new and old – including the massive, and massively fabulous, Tiny Cooper, offensive lineman and musical theater auteur extraordinaire – Will and Will begin building toward respective romantic turns-of-heart and the epic production of history's most awesome high school musical.

Willow by Julia Hoban
Publisher: Dial Books
Release date: April 2 2009
Seven months ago on a rainy March night, Willow's parents drank too much wine at dinner and asked her to drive them home. But they never made it–Willow lost control of the car, and both of her parents were killed. Now seventeen, Willow is living with her older brother, who can barely speak to her. She has left behind her old home, friends, and school. But Willow has found a way to survive, to numb the new reality of her life: She is secretly cutting herself. And then she meets Guy, a boy as sensitive and complicated as she is. When Guy discovers Willow's secret, he pulls her out of the solitary world she's created for herself, and into a difficult, intense, and potentially life-changing relationship.