Traveling the world is expensive but you can save thousands by seeing the world through books. Want to travel the world? Use these 10 YA books to go around the world without ever leaving your house.

The Carnival at Bray by Jessie Ann Foley
Publisher: Elephant Rock
Release Date: October 1 2014
Maggie's mother has remarried and moved her family to Ireland. A sudden death in her family encourages Maggie to drop everything and to go see Nirvana play one of their last performances in Rome.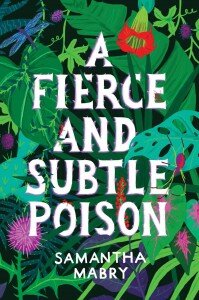 A Fierce and Subtle Poison by Samantha Mabry
Publisher: Algonquin for Young Readers
Release Date: April 12 2016
Set in Puerto Rico, Isabel is a legend of a girl with green skin and grass for hair. When Lucas' family moves to town, he wants to believe especially after a heart break. When mysterious letters begin to appear, Lucas believes.

Up to This Pointe by Jennifer Longo
Publisher: Ransom House Books for Young Readers
Release Date: January 19 2016
Harper is a ballerina. She works hard but she can't seem to be as great as her best friend. When she comes up short on her dream, Harper decides to find her meaning of life on an Antarctican expedition.

Playing for the Devil's Fire by Phillippe Diederich
Publisher: Cinco Punto Press
Release Date: March 15 2016
Nothing much happens in this small Mexican town until a severed head appears in the town square. As strange things begin to happen, Boli's parents disappear and Boli and a homeless wrestler set out to find them.

Just One Day by Gayle Forman
Publisher: Speak
Release Date: August 20 2013
Allison is on her last day on her European tour with her senior class when she meets an intriguing actor who invites her to Paris. After an exciting night, Allison wakes to find Willem has gone. During Allison's freshman year in college, she can't let go of Willem's sudden disappearance and decides to save money to go back to Paris to investigate.

Love and Gelato by Jenna Evans Welch
Publisher: Simon Pulse
Release Date: May 3 2016
As Lina's mother's dying wish, Lina travels to Italy to live with her father. Lina wants to honor her mother but she hasn't seen her father in sixteen years and she isn't too keen to get to know him. But when Lina finds her mother's old diaries, Lina begins to see the wonders of Tuscany.

Written in the Stars by Aisha Saeed
Publisher: Nancy Paulsen Books
Release Date: March 24 2015
Naila's parents want her to marry a man that's been arranged for her but when she meets Saif, she doesn't want to follow tradition. In an effort to get Naila to appreciate her heritage, she travels to Pakistan with her parents. Naila soon discovers that her parents planned a marriage while in Pakistan and the only person to save her is Saif.

Ink (Paper Gods #1) by Amanda Sun
Publisher: Harlequin Teen
Release Date: May 25 2013
Katie is forced to move to Japan with her aunt where she just doesn't fit it. When she meets a quiet Japanese boy, she thinks he's connected to the gods.

City of Saints and Thieves by Natalie C. Anderson
Publisher: GP Putnam's Sons Books for Young Readers
Release Date: January 24 2017
Escaping her old life, Tina and her mother flee to Kenya where her mother finds a job in a home of a successful businessman. When Tina finds her mother dead in the home of her employer, she vows to find who committed the murder.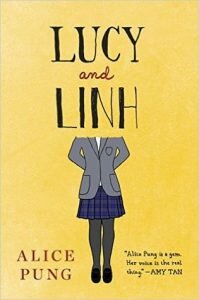 Lucy and Linh by Alice Pung
Publisher: Knopf Books for Young Readers
Release Date: September 6 2016
A literary Mean Girls meets Fresh Off the Boat that follows Lucy as she tries to balance her life at home surrounded by her Chinese immigrant family, with her life at a pretentious private school.