A lot of fantasy – be it YA or adult – defaults to a medieval, European-style setting. But the world is so much broader, and fantasy should be, too. While we await Tomi Adeyemi's highly-anticipated Children of Blood and Bone, here are 10 non-European YA fantasy books that you can read right now.

An Ember in the Ashes (An Ember in the Ashes #1) by Sabaa Tahir
Publisher: Razorbill
Release Date: February 9 2016
Laia is a Scholar, the lowest of the low, and her brother has been taken by The Masks. He is her only living family member and she will risk her life to find him. Elias is a Mask but he doesn't want to be. Laia and Elias' paths cross when Laia goes undercover as a slave at Elias' military school to get information on her brother.

The Wrath and the Dawn (The Wrath and the Dawn #1) by Renee Ahdieh
Publisher: G.P. Putnam's Sons Books for Young Readers
Release date: May 12 2015
Khalid, the eighteen-year-old Caliph of Khorasan, takes a new bride each night only to have her executed at sunrise. When sixteen-year-old Shahrzad volunteers to marry Khalid she does so with a clever plan to exact revenge. She discovers that the murderous boy-king is not all that he seems and neither are the deaths. Shazi is determined to uncover the reason for the murders and to break the cycle once and for all.

A Thousand Nights by E.K. Johnston
Publisher: Disney Hyperion
Release date: September 6 2016
Lo-Melkhiin killed three hundred girls before he came to her village, looking for a wife. When she sees the dust cloud on the horizon, she knows he has arrived. She knows he will want the loveliest girl: her sister. She vows she will not let her be next. And so she is taken in her sister's place.

Vessel by Sarah Beth Durst
Publisher: Margaret K. McElderry
Release Date: September 11 2012
Liyana has trained her entire life to be the vessel of a goddess. She will dance and summon her tribe's deity, who will inhabit Liyana's body and use magic to bring rain to the desert. But when the dance ends, Liyana is still there. Her tribe is furious — and sure that it is Liyana's fault.

Akata Witch (Akata Witch #1) by Nnedi Okorafor
Publisher: Speak
Release date: July 11 2017
Born in New York, but living in Aba, Nigeria, twelve-year old Sunny is understandably a little lost. She is albino and thus, incredibly sensitive to the sun. But once she befriends Orlu and Chichi, Sunny is plunged in to the world of the Leopard People, where your worst defect becomes your greatest asset.

Court of Fives (Court of Fives #1) by Kate Elliott
Publisher: Little, Brown Books for Young Readers
Release date: August 18 2015
Jessamy's life is a balance between acting like an upper class Patron and dreaming of the freedom of the Commoners. But at night she can be whomever she wants when she sneaks out to train for The Fives, an athletic competition that offers a chance for glory to the kingdom's best competitors. Then Jes meets Kalliarkos, and an unlikely friendship between a girl of mixed race and a Patron boy causes heads to turn.

Magic of Blood and Sea (The Assassin's Curse #1-2) by Cassandra Rose Clarke
Publisher: Saga Press
Release date: February 7 2017
Ananna of the Tanarau abandons ship when her parents try to marry her off to an ally pirate clan. She wants to captain her own boat, not serve as second-in-command to a handsome and clueless man. But her escape has dire consequences when she learns that her fiancé's clan has sent an assassin after her.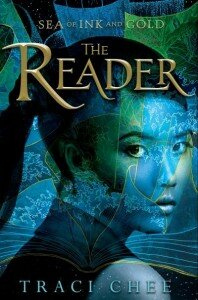 The Reader (Sea of Ink and Gold #1) by Traci Chee
Publisher: Putnam
Release Date: September 13 2016
After her aunt is murdered in front of her, Sefia is on a mission to follow and find her killers. During her travels, she meets a beaten young man and together they seek revenge and discover the secrets of their world.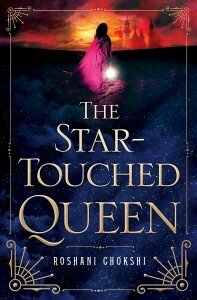 The Star-Touched Queen by Roshani Chokshi
Publisher: St. Martin's Griffin
Release date: April 26 2016
Cursed with a horoscope that promises a marriage of Death and Destruction, sixteen-year-old Maya's wedding takes a fatal turn, leaving her the queen of Akaran and wife of Amar. But Akaran has secrets – thousands of locked doors, gardens of glass, and a tree that bears memories instead of fruit. Beneath Akaran's magic, Maya begins to suspect her life is in danger. When she ignores Amar's plea for patience, her discoveries put more than new love at risk.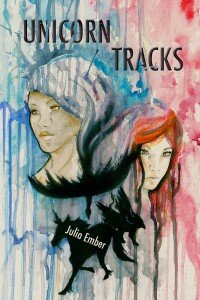 Unicorn Tracks by Julia Ember
Publisher: Harmony Ink Press
Release date: April 21 2016
Mnemba is employed to guide Mr. Harving and his daughter, Kara, through the wilderness as they study unicorns. During their research, they discover a conspiracy by a group of poachers to capture the Unicorns and exploit their supernatural strength to build a railway.